The Daily Bongo
June 2014
Wednesday, June 25, 2014 -- Evening
Welcome Back Big Brother
Big Brother started this evening. I'm going to be out of town for the next two episodes, but I'll try to post some updates about the show.

Tonight's show started with quick video clips of eight of the house guests, focusing first on Paola. Then came Donny, who looks like he came out of Duck Dynasty, including the accent and camouflage. He has a typical Donny Day that starts with a pop tart. Next was Cody without his shirt. Hot! Frankie, who says he's the brother of one of the most famous people on Earth, Ariana Grande, who I never heard of. Frankie talks about his 1.2 million YouTube followers. Amber wears a bikini and talks about being athletic and being a gun fan. Next came Nicole, from Ubly. She's obviously the Jordan-alike. I think the BB people try to get people like former house guests. Next was Devin, baseball player. He thinks he looks like the Rock. I say not. Joey from Seattle with great short blue hair. She's also extremely liberal. Frankie brought pink high heedls. Nicole brought three months of eye lashes. Nicole is super scared of ghosts, and needs a cuddle partner at night. Paola wants a guy with a six-pack. Cody isn't sure about a showmance. Julie Chen tells the house guests that it will not be as they might think it will be because there are twists. Joey, Amber, Donny, and Cody are the first four into the house. Donny says that he is like a fish out of water. In his diary room entries, they play hick country music. Donny reminds me of Gomer Pyle. Nicole, Devin, Amber, and Frankie go in. They all start talking in high pitched voices.

As an aside, Julie Chen looked pregnant in her loose, flowing orange dress. I think she has been trying to get pregnant again. Julie at least looks bigger from the side.

Meanwhile back on the show, all the women and Frankie go on and on about how hot Cody is. Joey thinks that she and Frankie are soul mates. Amber thinks that Devin is eye candy. Devin thinks Joey is his type, smoking hot, and a 10. Donny like Nicole. Donny seems very Forest Gump, and can't remember Nicole's name. Devin realizes that they have to circle the wagons, and plan ahead.

Devin realizes that the original eight need to stick together and target the other group. They call it the Crazy Eight Alliance. The guys take off their shirts, and they do sit-ups, lead by Frankie. Well, except for Donny who doesn't do crunches. Donny says that he has watched every season and every episode. Devin wants a side alliance with Donny. That's not something that anyone would expect. They are the Double Ds. Paola doesn't want another Brigade; she wants girl power. Paola talks to the girls about a girl winning this year. Joey says that the guys know that the culture turns girls against each others. The girls agree to an alliance. They are El Cuatro. Nicole doesn't know what that means.

The house guests are called into the living room. Julie tells them that one of the eight will be the first HOH. The HOH will get to nominate two people, but they won't be completely safe. As Julie says, this is going to be a twisted summer. HOH does not mean you are safe, which means that the HOH from the second group of eight can nominate the other HOH. Paola and Cody are talking. Paola says she can get any guy she wants outside the house, but she wants Cody. Cody mocks Paola because she has to count the year difference between her 27 and his 23. Cody says he likes someone who works out and has a good personality. She should really be into her body in his opinion.

Time for the first HOH of the summer. The house guests have to get into their bathing gear. It's an endurance, with the house guests on a log, holding onto a rope with a kite. The last person still holding onto a kite wins the HOH. Donny is the oldest, and he wants to prove he is competitive. Paola is the first down. She seems like a real loser when it comes to competition. Joey has no balance. Devin is an athlete who works out six days a week, and he says that the competition was painful. Joey was the second one down. After she fell, sun screen was sprayed on them. Nicole was third out. Amber wants them to bring it on. Paola just fixates on licking Cody's stomach. Donny has a good save.

The log stops, then it starts going in the other direction. Donny is out next. Devin falls shortly after him. As Donny says, "dog gone it" because one of them should win. Cody is off next, and it comes down to Amber and Frankie, and then Amber did a horrible job of throwing the competition. She obviously drops the rope so she can somehow stay safe. Nicole seems really confused. Frankie doesn't know what it means to be a problem since he is HOH. All eight agree that they have Frankie's back.

Julei tells them that a second group of eight will come into the house, and one of them will be an HOH. However, only one HOH will be left standing by the end of the week. The house guests have no idea what will happen. Meanwhile, the general public got to vote for someone to play on Team America. Team America will have three members, and we will find out tomorrow night who the first member of Team America is.

Tomorrow's show will show us the second HOH competition, and the final details of the "shocking" game twists. There will be a new competition shown on the Sunday show.

---
Tuesday, June 24, 2014 -- Evening
The Road to Paradise Island by Victoria Holt
I've read a good number of Victoria Holt books, but when I saw the description of The Road to Paradise Island, I could not recall ever reading the book. So of course, I requested the book from the library. I just finished reading it, and I was very impressed with the story and the characters. The story's first female protagonist is Annalice Mallory. She comes from a long line of map makers, and she and her brother Philip are raised by their grandmother after Annalice's mother died when Annalice was born. Annalice's father left the country and the business to marry again in Denmark. That's the back story, but the story that influences the whole book is when Annalice finds first a grave site for an Ann Alice and then a journal and map in a walled off room. No one realized the room was there until a bad thunderstorm damages the building to show that a room is there. Ann Alice, whose name is so close to Annalice died a hundred years earlier, and Annalice's grandmother had never heard of her. When Annalice finds the journal, she reads it, and the journal takes up almost 100 pages of the book. Ann Alice tells the story of her father and her new stepmother. She also details the eeriness of Desmond Featherstone, a "friend" of her stepmother, who may be the illicit sexual partner of the stepmother. Ann Alice meets a Magnus Perrensen, whom she falls in love with. Magnus had been shipwrecked, and he had a map that showed the location of the island, which was very rich in gold. Ann Alice appears to be murdered by her stepmother and Desmond when Ann Alice finds out about their affair after Ann Alice's father dies.

Annalice is very much moved by the story, and she feels that she is connected to Ann Alice because of the similarity of their names and ages. Philip goes off to Australia in search of the island and disappears. Annalice is obsessed with her brother. In the hopes of getting their minds off of Philip, the grandmother suggests she and Annalice go to a map conference in London, where Annalice meets Raymond. She is shocked when she discovers that his grandfather was Freddie, the son of Ann Alice's stepmother and Desmond. Although Annalice has feelings for Raymond, and he asks her to marry him, she remains under certain. Raymond arranges for Annalice to accompany a family friend, Felicity, to Australia, where Felcity is to marry. Annalice jumps at the chance to find her brother. On the ship to Australia, Annalice meets Milton Harrington, the typical strong, arrogant, male protagonist in a Holt book. Of course, sparks fly between Annalice and Milton. When Felcity's new husband proves to be a brute, Annalice can't leave Felcity to her fate. When Felcity's husband is killed, Annalice and Felcity go to Cariba, the island where Philip was last seen, and where Milton Harrington has his sugar plantation. I've left some of the action out as Annalice goes to Cariba because I think that would spoil the reader's enjoyment of the story.

I know that it seems that I always give the Victoria Holt books a good rating, but this one was particularly enjoyable. I loved all of the characters strewn throughout the book, and I absolutely loved the plot. If you don't enjoy this Holt, you won't enjoy any romantic suspense books!

---
Thursday, June 19, 2014 -- Afternoon
Big Brother House Guests
The Big Brother 16 house guests have been announced, and it will NOT be an all-star season. All the house guests are new, and there are tons of BB websites that have interviews with them. One of my favorite is Big Brother Gossip. The CBS Big Brother page also has photos, interviews, and bios. So check them out, and pick your favorites.

---
Wednesday, June 18, 2014 -- Afternoon
The Big Brother House
My favorite summertime show, Big Brother starts next Wednesday. There have been lots of rumors about it, and so far, the strongest one is that it will be an All-Star show. Will people who have already been on Big Brother return with family members in a blood versus water setup? We'll find out later today. CBS did release a first look at the house, and they went with an outdoorsy, tree-house theme. The Hollywood Reporter has photos of the house. I can't wait for the show to start!
Two Heads of Household
The twist this year, as revealed by Julie Chen on today's The Talk is that there will be two heads of household this year. That means that if you win HOH, you won't necessarily be safe. It will be interesting to see how this plays out.

---
Thursday, June 12, 2014 -- Afternoon
The Chinese Shawl by Patricia Wentworth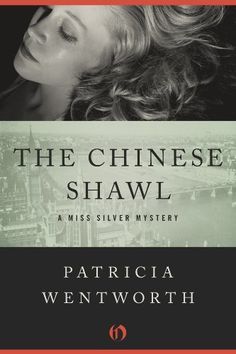 I haven't been reading on my Kindle much lately. Usually, I read it while I'm teaching. So it took me a while to finish The Chinese Shawl by Patricia Wentworth. This book was published in 1943, and the War is present in the book. Blackout curtains are drawn at night, and Casey Desborough, one of the leading characters in the book was a pilot in the war. Laura Fane has just come of age, twenty-one, and she goes to London to talk to her solicitor. She has had an offer from an Aunt Agnes to buy the Priory, which Laura has inherited from her father. It seems that Agnes was once supposed to marry Laura's father, but he dumps Agnes and runs off to marry Laura's mother. Unfortunately, they are both killed in an accident. Agnes had been leasing the Priory for a long time, and now she wants to buy it. While in London, Laura meets her cousin, and Agnes' ward, Tanis Lyle, who is one of those woman who draw men to her like metal to a magnet. One of the men is Casey Desborough, but when Casey meets Laura, it is love at first sight for both of them. Laura is invited to spend the weekend at the Priory with a slew of others, including Casey. Agnes still thinks Casey is Tanis' fiancee, and of course, that puts Laura in a bad light. Is she stealing Casey from Tanis just as her mother stole her father away from Agnes? Of course, Tanis is playing fast and loose with other of the male guests and a married man who lives near the Priory. Then Tanis' ex-husband shows up and threatens her with a gun. When Tanis is murdered, the finger of suspicion points in many directions, especially at Laura and Casey. However, Miss Silver is also a house guest. She used to be a governess, but is now a private detective. Miss Silver and Randal March, her former charge and now Chief Constable, work together to figure out who murdered Tanis Lyle.

Although it took me a while to finish this book, it was not because I didn't enjoy the book. I thought this was one of the better Miss Silver books that I've read. Miss Silver is like a more active Miss Marple. They both knit, and they both have a keen sense of observation. One of the things that I like about the Miss Silver mysteries is the romantic overtones to the story. You know that there will be at least one couple in love, who has to fight through the stigma of accusation. The puzzle in The Chinese Shawl is a good one. I started to figure out the twist around the middle of the book, but that didn't ruin my enjoyment of the story. I have a few other Miss Silver mysteries on my Kindle that I hope to read soon. If you haven't read any of the Miss Silver books, you should definitely remedy the situation!

---
Wednesday, June 11, 2014 -- Afternoon
One, Two, Buckle My Shoe by Agatha Christie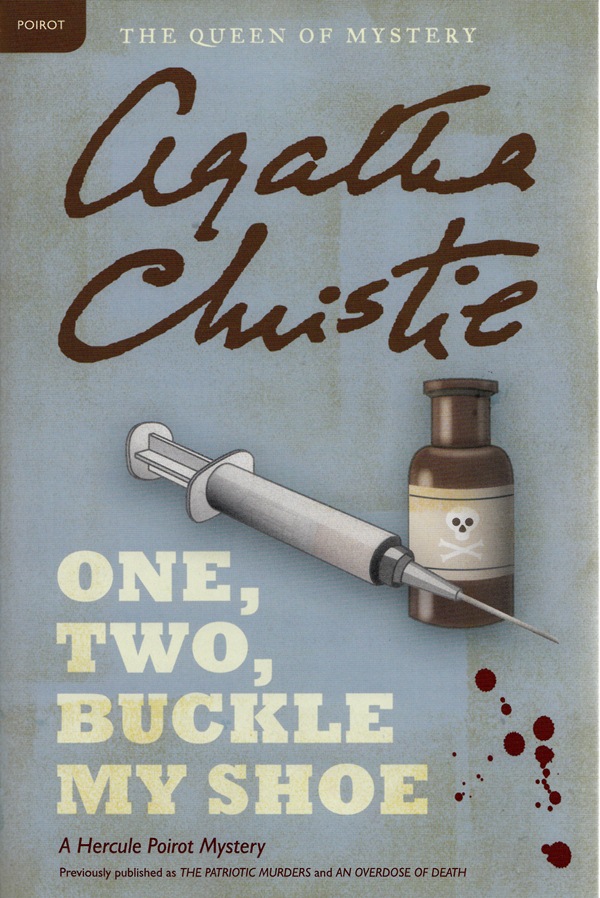 One, Two, Buckle My Shoe is an Hercule Poirot book from 1940. Originally, it was called The Patriotic Murders when it was released in the US, and the title was later changed to An Overdose of Death. That's the tricky thing about Christie's novels. You may think you are getting a new book, when you are actually getting one that you already read. IN One, Two, Buckle My Shoe, Poirot has his regularly scheduled dental appointment with his dentist, Mr. Morley. Later that day, Morley is found dead in his office with a gun shot to the head. It looks like suicide, but Poirot cannot believe it because Morley seemed the same as usual. There was no depression or sadness in the dentist's demeanor. Instead, Poirot wonders if it was murder, but then why was the dentist murdered? When a patient, Mr. Amberiotis, who saw the dentist just a few hours later than Poirot, turns up dead from an overdose of anesthetic, Inspector Japp thinks that Morley committed suicide because of the accidental overdoes. However, Poirot isn't satisfied. Could the target have been financier, Alistair Blunt, who is so very important to Britain in the early days of World War II? Could Mabelle Sainsbury Seale have seen something? She had originally caught Poirot's eye when a buckle fell off of her new shoe as she could out of the car in front of the dentist. Could it be Howard Raikes, boyfriend of Mr. Blunt's niece, Jane Olivera? Or could it be the disreputable boyfriend, Frank Cater, of Gladys, Morley's dental assistant? When Mr. Barnes, another patient of Morley and a former member of the Home Office, meets with Poirot, and he mentions that he thinks there is a plot afoot. Something seems wrong to Barnes, and Poirot agrees that something is just not right about the whole situation. When Mabelle Sainsbury Seale turns up missing and then is found dead with her face smashed in, even Japp starts to get suspicious. However, it isn't until two attempts are made on Blunt's life, and the gun in the one of the attempts turns out to be a twin on the gun that killed Morley that Japp agrees that Morley did not commit suicide. Can Poirot connect all the disjointed pieces of this puzzle?

One, Two, Buckle My Shoe reminds me very much of the espionage stories that Christie writes. However, at times, Christie seems to loose her path in those books, and in this novel in particular, the plot did not seem as tight as it could be. At times, things seemed to drag, and I was hoping that something would happen to help me make sense of the mystery. However, when Poirot unravels the mystery at the end, I had to admit that it was very ingenious. I'm not a huge fan of Poirot's, and this is one of my least favorite of his mysteries. Of course, with that said, I would prefer even the weakest of the Christies over other books!

As with a few other of her stories, Christie uses a nursery rhyme to title the chapters and tie into the plot. I marvel at the creativity of Christie in coming up with ways to present her mysteries. I think my favorites of the nursery rhyme mysteries are A Pocket Full of Rye and Ten Little Indians.

---
Tuesday, June 3, 2014 -- Evening
The Future of the Mind by Michio Kaku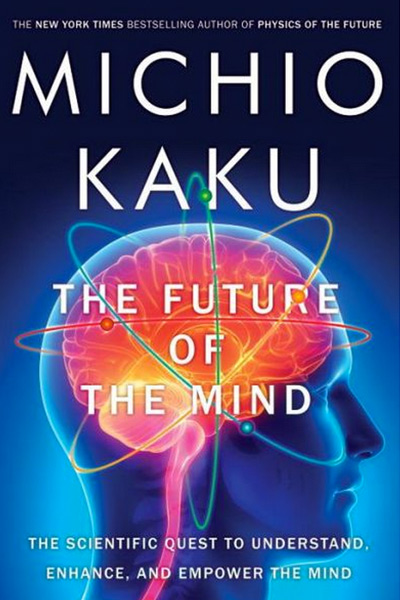 I love science, and although it seems that I read a ton of fiction, I also sprinkle in some science. Earlier this year, Michio Kaku came out with his latest popular science book, The Future of the Mind: The Scientific Quest to Understand, Enhance, and Empower the Mind. Although Kaku is a physicist, he takes an interesting look at the mind and recent research and development on the mind. Some of the topics that Kaku discusses that I found most interesting:

Consciousness: what is in and how do we understand it
Telepathy: is is possible to read the mind
Telekinesis: can the mind move objects (in this case, Kaku looks at cases where people are paralyzed and can use the mind to move the body with technology)
Memories: what are the problems of memory lose and retention (looking at amnesia, Alzheimer's, and photographic memory)
Intelligence: how it can be defined, tested, and possibly increased
Dreams: how they work and what they mean
Artificial intelligence: can we really build computers with intelligence, and what is the future for robots
Alien minds: what would alien life be like, how would they think, and why would they want to have anything to do with us
Overall, I found the book to be an enjoyable read. I like the way Kaku tells the story in the various chapters. He has a varied life experience, and he's talked to a large number of experts in the field of the mind. As a technical writing instructor, I give Kaku kudos. He knows his audience. That means he knows what sorts of thing someone reading a popular science book on the brain/mind would want to know. The language that he uses is accessible to a less scientifically trained audience. Kaku gives the reader enough information to inform and entertain. I found myself wanting to read some more books on the specific topics that intrigued me. Michio Kaku is greatly entertaining science writer! You should read this book so you can learn more about how your brain works.

---