The Daily Bongo
Television Shows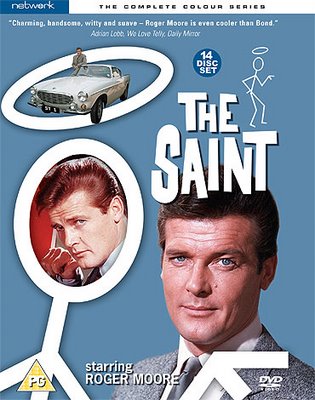 Friday, January 6, 2012 -- Afternoon
Roger Moore as The Saint
It seems that when the winter season starts, I get an urge to watch The Saint. That urge returned this year, and I've been working my way through the The Saint color episodes in little mini-marathons. The show is lots of fun. Roger Moore is the perfect fit for the role of Simon Templar. Moore brings the perfect blend of suave humor that makes the character so appealing.

Last night, I watched two of my favorite episodes: The Death Game and The Art Collectors. The former deals with a murder game that college students have started to play. The students are in teams with a murderer and a victim. The murderer gets points for the ingenuity and "success" of the murder. The top three murderers from a group will win a trip to Switzerland where they will get to play the game against winners from groups around the world. Simon gets involved when one of the students is assigned to "murder" him. Eventually, Simon takes the place of Bill Bass, a professor who suspected that there was something horribly wrong with the Death Game. This episode also introduces us to Adolph Vogler, the evil mastermind who is recruiting students to play the Death Game for real.

The Art Collectors is great fun because of the numerous twists and turns. Simon rescues Natasha, a girl who was being kidnapped as she left a restaurant. It turns out that Natasha has three previously unknown Leonardo da Vinci paintings for sale. The Saint comes to the rescue, and of course becomes involved in the sale of the paintings. The bad guys kidnap the art collector, and one of them tries to masquerade as him. Too bad because the Saint knows the art collector. The paintings are stolen, but are they? It's the Saint to the rescue, and the pictures are stolen and returned with so many twists and turns that it's like trying to find the ball in the shell game! The interactions between Natasha and Simon make the show all the more entertaining.

If you haven't seen The Saint, you should check out the episodes on Amazon's Instant Video. You won't regret it!

---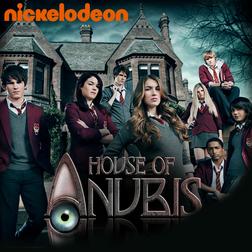 Tuesday, January 3, 2012 -- Afternoon
House of Anubis
I always keep my eye open for free TV episodes on iTunes. Over the Christmas holidays, they had the complete season 1 (listed as seasons 1-3 on iTunes) of House of Anubis free. I downloaded the whole lot and have been enjoying the drama and mystery. The show was filmed in England and sold to Nickelodeon, and it just oozes teen drama and soap opera. The story centers around a boarding house (Anubis) at an elite school in England. I like the woo-woo element of the story with the mysterious disapperance of Joy and the evil doings of house supervisor, Victor. What happened to Joy? Is there something eerie going on with Victor, who doesn't seem to age? What connection is there to the discovery of King Tut in 1922? The mystery doesn't get in the way of the teenagers hooking up in various romantic entanglements. The show is definitely perfect for the tween and early teenager. But it's also an entertaining way for an adult to spend a few hours. You can't beat free entertainment.

---
Monday, September 5, 2011 -- Evening
Night Terrors
Every kid worries about monsters in the bedroom closet. After watching this week's Doctor Who, I think a good number of adults are going to be afraid of monsters in their bedroom closets. The show had tons of thrills and horrors, a really good standalone episode of the show. I think the recent series have been too caught up in adding to the theme of the whole season. It was good to get a break from that.

---
Monday, July 18, 2011 -- Morning
As Time Goes By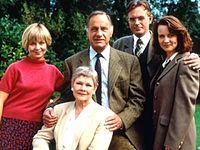 Since I had the foot surgery four weeks ago today, I have been feeling depressed over the level of pain and the lack of mobility. I've been spending most waking moments regretting the decision to do the surgery, but that's another story. In an attempt to distract my mind and lift my spirts, I started to rewatch As Time Goes By, a BBC comedy from the 1990s/early 2000s that starred Judi Dench and Geoffrey Palmer. The premise of the show is simple. Jean Pargetter and Lionel Hardcastle had a brief love affair in 1953 before Lionel was shipped off to Korea. Unfortunately, the letter that Lionel sent from Korea never reached Jean. They lost touch. 38 years later, Lionel is back in London from Kenya, writting a book titled "My Life in Kenya." He needs a typist, and winds up selecting one from Jean's secretarial agency, "Type For You." The series starts with the pair meeting, and slowly giving their relationship a chance.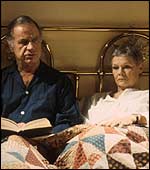 Of course, that does not mean that Jean and Lionel sappily and happily fall into each other's arms. Jean has reservations about continuing a relationship with Lionel. After all, at this point, the pair is in their late 50s and early 60s. Isn't it too late for them? Moira Brooker and Philip Bretherton do excellent jobs as Judy's adult daughter and Lionel's publisher, Alistair Deacon. Jenny Funnell plays Sandy, Jean's secretary, who in later seasons winds up living with Jean, Lionel, and Judy and running the secretarial agency with Judy. The show is one of those comfort watches for me. Whenever I feel depressed, worried, or anxious, throwing in a DVD of one of the show's nine seasons is guaranteed to lighten my heart and distract me from my worries. The cast has great chemistry, and I find myself connecting with the characters and wondering what will happen to them next. Of course, Lionel eventually moves in with Jean, not without some heartache first, and they do get married. Judy and Alistair get married in season 9, and Sandy finds love and moves to Canada with her copper, Harry (also in season 9). The secondary characters: Lionel's father, Rocky, Rocky's wife, Madge, Rocky's servent, Mrs. Bale, Jean's sister-in-law, Penny, and Penny's husband, Stephen, are great characters who add lots of tension and hilarity to the situation. The whole show is just so much fun. I highly recommend it to anyone who is feeling down, or just wanting to see a situation comedy with great cast chemistry.
---
Thursday, June 9, 2011 -- Evening
River Song
I just watched the last episode of Doctor Who before the summer break. This last episode, A Good Man Goes to War, was quite good. The Doctor goes to war to free Amy Pond and her baby from the clutches of Madame Kovarian. Steven Moffat did an excellent job with writing this episode, and we get to see the Doctor call in chits from aliens who owe him. The assorted collection join together to free Amy and baby girl, Melody Pond, but in the end, we find out they failed because Madame Kovarian substituted one of those Flesh people entities for the baby. The baby is already being taken away to turn against the Doctor. River Song was the only person who did not help the Doctor, but she shows up at the end. Why? Because Melody Pond is River Song. We finally find out who River is: Amy and Rory's daughter. River has Time Lord DNA mixed in because she was conceived on the Tardis. Very interesting. Now, who does River kill? It must be the Doctor, and it must tie into the Astronaut killing at the beginning of the season.
Big Brother Starts in July
Season 13 of Big Brother will start on July 7. I am looking forward to the new season. There's something about the show that appeals to the voyeur in me.
---
Tuesday, May 24, 2011 -- Afternoon
Doctor Who
There are only two more episodes of Doctor Who before it goes on hiatius until the fall. The episode this past weekend had a clone of the Doctor. The episode wasn't bad, but I liked The Doctor's Wife more. In fact, I think that episode was my favorite this season. I'm just not sure where things are going in the series, and I think that's part of the problem for me. It's hard to wonder what will happen next when you aren't sure what is happening now.
Bones' Cliffhanger
Bones went out with a bang in its season ending episode last week. I just watched it on the DVR, and Bones' announcement that she was pregnant with Booth's baby was a shocker. I had been thinking throughout the episode that Bones was acting very introspective. I also noticed that they seemed to be hiding Emily Deschanel's pregnancy. Deschanel plays Bones. Now, I'm burning with curiosity to find out how the writers and producers handle the story line. BTW, Angela and Hodgkins had their baby, a boy, with perfect eye sight. It's nice when you have a happy finish, especially after the sadness of The Hole in the Heart.

---
Sunday, May 15, 2011 -- Evening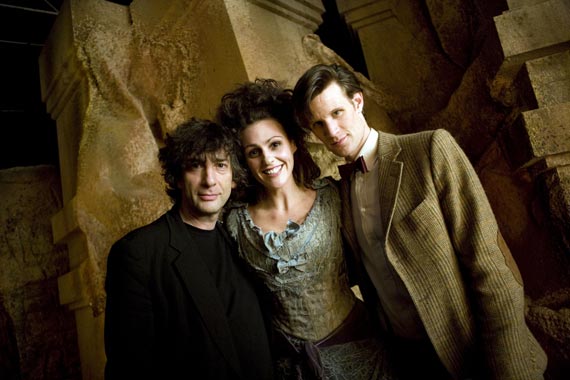 Neil Gaiman's Doctor
I never seem to watch live television. Everything I see is on the DVR, except for sports, which you have to watch live. So even though the last episode of Doctor Who was on last night, I just watched it tonight. Neil Gaiman wrote The Doctor's Wife, and I think that it was the best of the past two seasons. The Doctor gets a message from another Time Lord. Thinking that he might not be alone, he goes in search of the origin. That's where he runs into Idris, who we later come to know as Sexy. Who is Sexy? It's the Tardis. Now how did the Tardis get into human form, it was something that the House, the entity who is tricked the Doctor into coming, did. The House lived off of Time Lords. The episode was really good, with great interplay between Sexy and the Doctor. It's a true love relationship between them, and fortunately, even though they only got to communicate verbal for such a short time, the Doctor was happy to find out that Sexy was still the Tardis. Although she couldn't talk back to the Doctor, she can hear him and is still alive.

---
Friday, May 13, 2011 -- Evening
Bones' Best Episode?
I just watched the latest Bones episode on my DVR. I was really crying over this one. The Hole in the Heart was a very emotional episode with the death of one of Bones' lab assistants, Nigel, the British guy. Poor Nigel was shot in the heart while answering a phone for Booth, who was trying to track down Jacob Broadsky, the sniper who killed the Grave Digger. I still haven't gotten over it. Watching Nigel lying there, blood pouring from his heart, as he kept on saying over and over, "Don't make me leave; I don't want to leave." Who amongst us wants to die? Nigel was such a light hearted character. He was working on a presentation with Bones for a conference on whether T-Rex or a human would win in an arm wrestling machine. (It seems that man would because T-Rex would break his arm trying to get the torque to get the arm all the way to the table. The question that I was asking myself if why do TV shows have to kill beloved characters? Obviously, the reason is to win Emmys and to give a strong acting show. But I don't want death to come to the good guys. Death happens in the real world. I want my fictional characters to continue to live on in a happily ever after world. The good part was that Booth catches Broadsky, and Bones winds up in bed with Booth. Yeah, you read that last part right. This episode was very emotional. Very good, but very emotional. Next week's episode will be the last of the season. Then comes the long way until the start of the 7th season.

---
Tuesday, April 26, 2011 -- Evening
Bones: The Finder
I just watched the latest Bones episode on the DVR tonight. I have to say that I was really confused and unimpressed. The episode was titled "The Finder" and was about some guy who could find anything. I was really confused because it made no sense to me why Bones and Booth went to this guy. The show seemed to one of those episodes that is trying to spin off another series. I'm imagining the Finder episode is a pilot for another show. All I know is that it was two huge thumbs down.

---
Sunday, April 24, 2011 -- Afternoon
Is the Doctor Dead? Who is River Song?
Last night, the first episode of the new season of Doctor Who aired in the US. Just as with the Christmas special, we got to see it the "same day" as the Brits. However, with the time difference, it was really a few hours later. What did I think of it? Well, I have to admit that I was quite surprised to see the Doctor killed off in the first 10 minutes of the show. Stephen Moffat said a major character would die, but who would believe it was the Doctor. But hold on. That was a doctor who was much older. He arranged for Amy, Rory, and River Song to be there to watch him die. Then as they were mourning, who do they run into, but a younger version of the Doctor (still Matt Smith, of course). They proceed to go back to 1969 to figure out what, or who, the Impossible Astronaut is. Amy and River plot to somehow save the future Doctor. The bad alien appears to be a group of beings that look like Edvard Munch's The Scream only in black suits and ties. I'm not sure how I felt about the episode. I do know that I really wonder who River Song is. What role does she play with the Doctor? She maintains a diary, just as he does, which makes me wonder if she is the later, female version of the Doctor. I don't know if we will get the answers soon, but I do know that I will be watching next week to see what happens.

---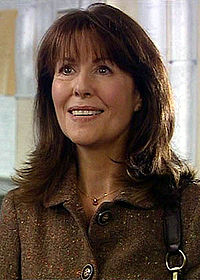 Tuesday, April 19, 2011 - Evening
Sarah Jane Dies
Very sad news in the Doctor Who world. Elisabeth Sladen, who played Sarah Jane Smith, died today at the age of 63. It seems she had been sick for a while from cancer. Sarah Jane was the companion for Jon Pertwee and Tom Baker's Doctor. In recent years, she rejoined the Doctor Who world. She made guest appearances on the new Doctor Who series and had her own series, The Sarah Jane Adventures. I have really enjoyed watching The Sarah Jane Adventures, even though the show was obviously made for kids. Well, if you think about it, Doctor Who was made for kids. The world will be a much sadder place knowing that Sarah Jane is no longer with us.

---
Monday, March 28, 2011 -- Evening
Looking for a New TV Show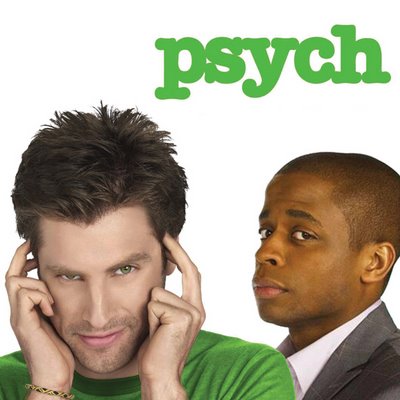 Now that I've caught up on Bones, I'm looking for a new TV show to watch. I've been searching around on Netflix to find something appropriate. i want something in the mystery genre with compelling stories. I started to watch Veronica Mars, but I'm not sure how i feel about it. So now I am watching Psych. The main character is Shawn Spenser. Shawn has really good observational skills, but he pretends it's psychic ability so he can work with the police. Shawn's best buddy, Gus, is an unwilling participant in Shawn's detective activities. The two form a detective agency, and get called in by the police to help them solve some really tricky cases. The thing that I like about Psych is the humor. It's a hilarious mystery show. I like how Shawn and Gus get along. Great fun!

---
Wednesday, March 23, 2011 -- Evening
Bones: Season 6
Not only have I been devouring the Kathy Reichs' books, I have been having a Bones marathon every evening. I have gone through almost all of the seasons. Right now, I'm on episode 12 of the current season, season 6. I still find that I'm enjoying the series. I like all of the characters. The only one that I don't like is Seeley's new girlfriend, Hannah. I think it's because I'm like many of the Bones fans out there who would love to Seeley and Brennan. I'm hoping that there will be a breakup between the pair.

---
Tuesday, March 8, 2011 -- Afternoon
Survivor Burnout
I admit it; I'm a reality television junkie. Well, at least I watch some of the shows, like Big Brother and Cake Boss. Survivor used to be on that list. Notice the "used to be." The last season, which ended in December, really turned me off the series. The survivors were a lame bunch. For the most part, they were an irritating, annoying, and whiny bunch. I just couldnt' find a person to like, and I found myself not caring if any of them survived to the end. I thought that ennui was a one time deal. After all, Russell, evil, cunning, and charismatic, was to return. Yeah, annoying Boston Rob would be there too, but maybe Russell could salvage my interest in the show.

The concept of Redemption Island was interesting, but a rehash from an earlier Israeli version of Survivor. I liked the Israeli version because the remaining survivors had no idea that those voted off were still in the game. When the winning contestantss from the Israeli Redemption Island returned to the game, it was a huge game changer.

I did not watch last week's episode, and I gather that Russell was sent to Redemption Island. Even though the show was on my DVR, and readily available On Demand, I find that I really don't have an urge to catch up on the show to see what happened. My interest is gone. I don't think I'm alone. From talking to other friends, it seems that quite a few of them became bored with the season last time and now have no interest in the series. I guess that everyone has a saturation point when it comes to whiny, immature individuals. Perhaps 22 seasons is just two seasons too many. Maybe we just all need a Survivor break.I don't know how I'll feel about Big Brother come July, since it also has a high quotient of whiny, immature individuals. I think the once a year format, only in the dog days of summer, has something to do with its success in my books.

---
Sunday, March 6, 2011 -- Evening
Addicted to Bones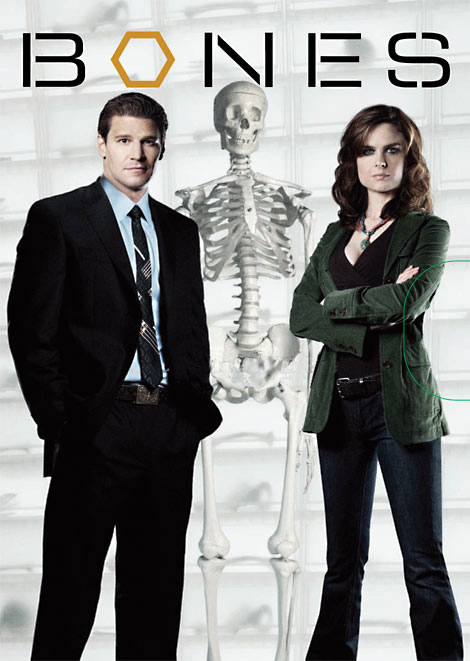 In January, I was sick with the flu. I did not feel like doing anything except lying in bed, watching TV. Since I had an iPad and a subscription to Netflix, I hunted for something to watch. Bones, the FOX series based on the books by Kathy Reichs, jumped out, and I started to watch. In the past month and a half, I am now into season five. I really liked the first three seasons. There were good episodes in season four, but the last episode in season four was totally stupid. I love the forensic anthropology aspect of the show. I feel like I'm learning something, and the science does seem to be realistic. Kathy Reichs is associated with the show and keeps it scientifically honest. I also like the interactions of the characters. The only thing that gets to me is that I don't understand why Temperance "Bones" Brennan and Seeley Booth don't admit to their attraction and get together. i guess that they learned from Scarecrow and Mrs. King. When Mrs. King and the Scarecrow got together, the series went down the drain. I read ahead to find out how season six is going. It seems that Bones and Seeley move even farther apart. I was also a bit disappointed that Zack turned out to be the Gorgomon's apprentice. I just couldn't imagine Zack falling for it. The only problem with just starting to watch the show is that I haven't recorded season six on my DVR, and the episodes obviously aren't on DVD yet. I suppose that I will be able to catch up with season six once I finish season five. That should happen in the next week or two.

Another thing that Bones has inspired me to do is to start reading Kathy Reichs books. I just started Déjà Dead. I'll have to write more on that once I finish the book. I'm half way through, and I'm enjoying the book immensely. Temperance "Tempe" Brennan in the books is not at all like the Temperance "Bones" Brennan of the series. For one thing, Tempe is older, working in Montreal, and has a former husband and daughter. I do like the details of forensic anthropology that Reichs puts throughout the book. But more on the book when I finish.
---
Sunday, January 4, 2009 -- Evening
I have become a huge fan of the streaming videos from Netflix. I have been a subscriber for some time now, but I couldn't watch the shows instantly because I have a Mac. The software didn't work with Macs. However, in the past few months, Netflix expanded the service to Macs. This evening, I was watching Tom Baker, the Fourth Doctor, in Pyramids of Mars. The only frustrating part of the experience is that Netflix kept on claiming my network connection was slowed, and would stop to buffer. The quality of the video isn't always that great. In fact, the larger you make the display, the more noticeable it is that the background is pixilated. It's a great idea to be able to watch your video on demand, but if the quality doesn't improve, I can't imagine that it will be that popular. It really depends on the network connection, and how good Netflix determines the connection to be. I tried to watch another Doctor Who episode earlier, and the voice and picture were out of sync. It was impossible to watch. The Pyramids of Mars was a very entertaining episode. Tom Baker is one of my favorite Doctors, and the serial had alot of action and mummies. It there's one thing I like, it's a show dealing with Ancient Egypt, even if it is mummy robots.

---
Saturday, January 3, 2009 -- Late Afternoon
We have a new Doctor Who. David Tennant has said that this coming season will be his last, and I believe that he will be filming four episodes this coming spring. The new Doctor is the youngest Doctor ever, Matt Smith, who is 26 years old. I'm not sure how I feel about Smith because I don't know him that well. He was in Ruby in the Smoke in a supporting role. I'll have to see how he does as the Doctor before I express an opinion. I will say that I loved David Tennant as the Doctor. At first, it took an episode or two for him to win me over. After all, Tennant was a drastically different from Christopher Eccleston, whom I also liked.

---
Monday, June 11, 2007 -- Evening
Last night was the final episode of The Sopranos. I just watched it a few minutes ago as a treat for studying for two hours. I was disappointed in the show. Yes, there was some action with Phil Leotardo met a gruesome end at a gas station, ending with the SUV running over his head. The disappointing bit was the ending. The series ends with Tony, Carmella, and AJ in a restaurant waiting for Meadow, who is outside trying to park her car. The Journey song, Don't Stop Believing is playing, and the bell over the restaurant door jingles. The screen goes blank, the music ends abruptly. After a few seconds, the credits start to roll. We are all left to wonder what happened to Tony Soprano. Was he killed by someone in the restaurant? Was everything fine in the restaurant? Does Tony live to only go to jail? What I got out of it was that Tony is killed. Someone on one of the radio shows today suggested that earlier in the series, Tony said that when you die, you don't see it coming. Everything goes black, and you don't hear anything. It would have been good though to have a definite end. It was just such a let down because you don't know what happens to the others. Are Carmella and AJ killed at the same time? Perhaps I need to do a marathon of the series after the GRE and see if ending makes more sense.

---
Monday, June 4, 2007 -- Evening
I had a chance to watch yesteday's episode of The Sopranos. If you have yet to see the episode, stop reading now. Yesterday's episode was, by far, one of the best episodes in the past two seasons. Tubby teddy-bear, Bobby "Bacala" Baccalieri, and Silvio Dante were gunned down in the episode. The show closes with Tony Soprano going to the mattresses with a few faithful followers, including Paulie Walnuts. Originally, David Chase planned on the episode being the last of the series. We see Tony Soprano, alone on a bare-mattress in what looked like either his mother's old house or Uncle Junior's house, holding a gun, pondering his fate. That would have been a great ending, leaving us wondering if Tony makes it nor not. It definitely looks like Tony is going to either be done in by Phil Leotardo, or somehow turning stoolie and getting into the witness protection program. I think that Tony is going to wind up be sprayed with bullets at the end of this coming Sunday's episode. The sure thing is that this is the end. With Christopher, Silvio, and Bobby Bacala dead, it's not likely that there will be a movie option or a return of the series.

---
Saturday, June 2, 2007 -- Evening
I just read an interesting story in USA Today. It seems that the Nielsen folks are claiming that DVR users aren't fast-forwarding through commercials during recorded shows. My question would be how to the Nielsen folks really know that. I know that as a DVR user, I will record shows that I want to want just so I can fast forward through the commercials. Or in the case of American Idol, I just it to fast-forward through the boring parts of the show. The networks are using this information to raise ad rates. I can not believe that anyone who understands how to use a DVR would watch commercials. With that said, if I am zooming through a commercial and something catches my eye, I will stop to watch the commercial. My favorites are the Mac commercials.

Sidney Crosby was at the Ottawa Senators and Anaheim Ducks game. Crosby is really a mature kid. He said that he was getting over not being in the Stanley Cup finals until he was there to see the game this evening. I think that Crosby will make a great captain. He is mature beyond his years, and he's a great ambassador for the NHL.

---
Friday, August 11, 2006 -- Evening
When I was a kid, I would come home to find my mother watching soap operas. I would eat my snack and wait for my favorite show. No, it was the bevy of reruns; it was the Mike Douglas Show. I loved watching Mike or the guests singing and hearing what the guests had to say. It was entertaining and Mike Douglas was one of those regular sort of guys--the type you would imagine living next door, or being your dad, who came across as just a nice guy. He was more concerned with making his guests looking good, and in entertaining us with a song. Mike Douglas died today--his birthday--at the age of 81. The cause of death was not really known at this point, but he was in the hospital affter becoming dehydrated while golfing a few weeks ago. Mike is survived by his wife of 62 years, Genevieve. RIP, Mr. Douglas!

---
Monday, July 31, 2006 -- Morning
I just watched the new version of the Agatha Christie Marple mystery, The Moving Finger. It was on our local PBS station a couple of weeks ago, and I just had the opportunity to watch it now. The Moving Finger is one of my favorite of Christie's mysteries. Unfortunately, this version of the story is a total travesty. The story was totally changed. There was an additional murder, and the relationship between Jerry Burton and Megan was totally misrepresented. We have Jerry's sister making Megan over instead of Jerry being the person who turns the duckling into a swan. Then there is the character of Jerry. He is an alcoholic playboy who injures himself in a stupid suicidal move on his motorcycle because life is so boring. In the book, Jerry was a fighter pilot in WWII who is injured when his plane crashes. Yep, as you can see that totally changes the character. For some reason, the writers of the Marple series seems to want to rewrite the stories in a negative way. Another example of this is By the Pricking of My Thumbs. This was a Tommy and Tuppence mystery that was rewritten to add Miss Marple a major role. Tuppence is portrayed as an alcoholic too. The only interesting part of By the Pricking of My Thumbs was seeing an older Anthony Andrews who played Tommy Beresford. I think if saw these two movies as my introduction to Agatha Christie that I would probably not even read the books. The Moving Finger in particular was a huge disappointment. I know that the producers/screenwriters have been taking huge liberties with the stories, but you can't make a Christie better than it already is. The only thing that could happen is that you will make is worse.

---
Wednesday, July 26, 2006 -- Evening
This evening, I watched Life on Mars. It was a series that was originally shown on BBC earlier this year, and was just brought to BBC America. The first episode as on Monday, and in it, we are introduced to Sam who is a police office investigating a serial killer in 2006. He thinks that he has found the killer to only be told that the person, Colin Rames, had an alibi for the day of one of the killings. His girlfriend/co-worker, Maya, doesn't believe that the guy is innocent and she follows him. Well, Maya is kidnapped by the killer, and Sam knows that he has to find Maya in 30 hours before the killer kills her. It seems that the killer keeps the woman alive for 30 hours and doesn't feed her before killing her. While Sam is returning from the site where Maya was kidnapped. He is hit by a car. As he lies in the street not moving, we hear the sound of an ambulance and people talking about the severity of his case. The next thing we know, he comes to, rises from the ground and finds himself in 1973. Sam can't figure out what is going on, and everything seems so real, and yet he knows that this must be a dream. Finally Sam comes to the realization as he wakes to hear the doctor talking about him on the television that he is in a coma after having the accident. How does he let the doctors and his friends and family know that he is awake and that he wants help to come back to life in 2006. How does he save Maya? The first case that Sam is assigned to in 1973 is a copycat of the killings in 2006. How can this be? I was engrossed in this show from the moment that it started. I was rooting for Sam to find his way back to consciousness while also solving the copy cat crime in 1973. The language was abit of a problem, because I couldn't also decipher the London accents, but we turned on close captioning, and that problem disappeared. The show is fast paced and eerie. Sam is obviously back in 1973 because his subconscious is willing him to fix the problems of 2006. Or is he really just suffering the effects of a car accident in 1973 that makes him think he has gone back in time. The series has eight episodes, and there is currently a second series being filmed in England for release in 2007. Rumor also has it that there are plans afoot for an Americanized version. This show combines sci-fi with mystery, and I found myself totally absorbed in the story, gaping with mouth open waiting to see what would happen next. Very good. I also love the actor who plays Sam, John Simm. Simm also played Cal in State of Play another really great thriller by the BBC.

---
Sunday, June 11, 2006 -- Early Evening
This afternoon on BBC America, the documentary Queen and Country was shown. The film was made for Queen Elizabeth's fifty year jubilee (the 50th year of her reign) in 2002. It was reshown this afternoon in honor of her 80th birthday. The documentary was broken into four parts. The first part was titled Servant of the People. It covered the Queen's interaction with and service for the public. The second part was Private Passions. This episode covered the interests of the Queen, and starts with her interest in horse racing. It was quite comical to see her running with passion to watch the horses run down the stretch. She has a great love for her horses, and is very knowledge about them and can recount their lineage. Then of course, there are the corgis that follow her all around. She also breeds gun dogs (laboradors and cocker spaniels). This was the most interesting of the shows because it shows the personal side of the Queen. The third was Enduring Loyalties. This show covered the Queen and her international trips and foreign politics. Finally,the last was My Government and I. This one dealt with the Queen and her role in British government. I have to admit that I admire the Queen. This is a woman who came into power at the young of 25, and has shown strength of character throughout that time. It has been quite an achievement to bring the monarchy into more modern times. Even though she has been chastized for not responding the way that others think she should have, I think that she did a grand job. The series actually humanized the Queen.

---
Sunday, June 4, 2006 -- Late Evening
I am catching up on some recorded shows and one of them is the second series, Beyond the Boiling Point, that Gordon Ramsay made about his quest for three Micheline stars. (He doesn't get it this time, but does make it in 2001.) In this series, Ramsay cooks for Tony Blair and Vladimir Putin. He also ran a marathon, and even though Ramsay used to a former soccer player, he seems to be really out of shape and heavy. As he said, the soccer was 15 years earlier. This was a very personal show, and we got to see more of Ramsay's wife and kids (she had twins at the beginning of the show which is set in late 1999/2000). Ramsay also has a brother, Ronald, who has a problem with heroine addiction. After trying many rounds of counseling to help his brother, Ramsay realizes that he has to practice tough love and cuts his brother off. Ramsay is himself in the kitchen, giving his sous chefs and commies what for because of undercooked and old beans.

---
Thursday, May 4, 2006 -- Evening
Last night a new episode of South Park was on last night. It was a hilarious one entitled TSST!. That's the sound that Cesar Millan, the Dog Whisperer, makes to signal to dogs that he doesn't like their behavior. In this episode, Cartman, my favorite of the characters, is out of control and becoming a behavior problem to his mother. The school principal recommends one of the television Nannies. All can't handle Cartman. Then as a final resort, she goes to Cesar Millan. Cesar goes through his usual dominance thing, and gets Cartman to become submissive. It was hilarious, especially if you have watched the Dog Whisperer on the National Geographic Channel. I have to admit that I am a fan of Fatass, Eric Cartman. He is so obnoxious and outspoken. Sometimes I see alittle bit of myself in Cartman. It's nothing to be proud of, but it does make me laugh even harder at that shows. Besides, Trey Parker, the voice of Cartman, is such a hottie!

---
Monday, May 1, 2006 -- Evening
Streaming television shows and movies on the web is the way to go. ABC has some of its hits available online for viewing after the show has been broadcast. The nice thing about the ABC service is that it is free--for now. The trial period is going to be over the next two months. Once ABC has its data, it's probably going to find a way to charge for the shows. The BBC did the same thing last year, and found out that people tend to watch shows later in the evening then they are broadcast. No joke, Einstein. The Disney channel and CBS put their shows on iTunes for $1.99 each. The beauty of iTunes is that you have the show to watch whenever you want as opposed to streaming it only for the time period that it is available. Another source of older television shows is AOL. These shows are streamed for free, and has one of my favorites Scarecrow and Mrs. King. Another interesting resource for videos is YouTube which came into existence as a video storage area for folks with MySpace accounts.

---
Sunday, March 19, 2006 -- Evening
The Sopranos was on this evening. This one was titled Join the Club. It was very surrealistic. After all, in the last episode that we watched, Tony Soprano was shot. This episode starts with Tony in another city on a business trip. It seems that it was just all a dream. Tony was in the hospital, in bad shape. As Carmello asked the doctor, "does Tony know he's dying?" The doctor does not know. The show goes back and forth between real life and Tony's dream world. The episode was dark and depressing with no quick resolution to Tony's injuries. Read the summary of the show.

---
Saturday, March 18, 2006 -- Late Morning
South Park is making news this week with the announcement by Isaac Hayes, the voice of Chef, that he is quitting the show because the show was not respectful of others "personal spiritual beliefs". So after years of poking fun at Christian, Jewish, and Muslim figures, that straw that broke Hayes' back was when the South Park guys poked fun at Tom Cruise and Scientology. Hmmm, could it be that Hayes is a hypocrite, and it was okay to make fun of everyone else's religion, but when it came time to poke fun at a religion to which Hayes subscribes, they went to far. Scientology and Tom Cruise should have fun poked at them. In the past year, we have all seen the looney tune side of Cruise with his couch jumping on the Oprah show, and his commentaries on psychiatry and psychiatric drugs. Cruise, who doesn't have a college degree, claims to know more about psychiatry than anyone else. Cruise is the very vocal voice of Scientology. My favorite looney tune Scientology story is that we are filled with dead space aliens, and that it is only Scientology that can clean the body of these aliens. Right! Comedy Central, the home for South Park, pulled the Scientology episode and showed other South Park episodes this week. According to Trey Parker and Matt Stone, the creators of South Park, this was because Cruise threatened not to promote Mission Impossible 3 for Paramount which is owned by Viacom, the owner of Comedy Central. Yep, looks plausible to me. I have never been a Tom Cruise fan, and haven't seen any of his movies because I can't stand Cruise. He's a short, little whiner who uses intimidation to silence people who poke fun at him or question whether he is bisexual. All I have to say on that issue is that Cruise wasn't acting like a 40 something year old straight man when he was jumping on that couch over Katie Holmes.

---
Monday, March 13, 2006 -- Evening
I just finished watching a recording of Sopranos today. The new series started last night, and it did not disappoint. The episode ended with a death and a possible death. Well, everyone has been talking about it so it won't be news for folks to hear that Tony Soprano gets shot by Uncle Junior who shoots Tony in the abdomen while in a delusional state. It seems that Junior thinks that Tony is Pussy, the guy that Tony whacked a few seasons back. The story starts with Carmela and Tony happily back together again. I find this part of the story a tad unbelieveable because they both act as if the near divorce didn't happen. Meanwhile, this character, Eugene, who is a bookie runner for Tony, comes into a $2 million inheritance from his aunt. Eugene wants to retire to Florida, but Tony informs him that you don't retire from the Mafia. Towards the end of the episode, we find out that Eugene is a rat to the FBI, and the desperation starts to build. Tony won't let him go to Florida and neither will the FBI. Eugene is needed in New Jersey. Meanwhile, Eugene's wife wants to move the family to Florida to get her teenage son away from drugs. With no way out, Eugene hangs himself in his garage. The scene is quite graphic. Right after that, Tony goes to take care of Uncle Jun, and that's how he winds up getting shot. The episode ends with Tony calling 911, but passing out before he can talk to the 911 operator. The impression we are left with is that Tony is in dire straits, but we all know that the 911 folks will trace a call on an open line and find Tony in plenty of time to save him. Read the episode summary.

---
Friday, January 20, 2006 -- Afternoon
There are some new shows on tonight that I will be recording and watching. First up is the Dog Whisperer. Cesar Millan is a dog psychologist who helps owners understand and fix the misbehavior of their dogs. The problem usually lies in the fact that the owner lets the dog take a dominant role in the family. Dogs don't have emotions or memories as humans do. That will be anathema to folks who want to humanize animals. The fact of the matter is that dogs aren't touchy feely, and when the dog see the owner acting submissive, the dog steps up to thank the leadership role, to the consternation of the owner. It's a great show, and it's amazing to see how even the dog from Hell falls into submission at Cesar's feet. The other show is My Hero. This British comedy delves into the lifes of Thermoman, a superhero from the planet Ultron, and his adventures with his girlfriend/wife, Janet. The show is quite funny, and I love the scenes where British behavior is explained to Thermoman. Ardal O'Hanlon is hilarious and so is the show.

---
Thursday, January 12, 2006 -- Evening
The new episodes of Dr. Who are finally making it to the American shores. It has been announced that the Sci Fi Channel has made a deal with the BBC to air the new episodes. They will start with the episodes that aired in Britain last year. The series should air starting in March.

---
Monday, December 5, 2005 -- Morning
I missed the As Time Goes By Reunion Special that was on this past Saturday. Unfortunately, it was listed in the guide as Members Favorites. The first episode was on our local PBS station (WQED) this past Saturday, and the second episode is scheduled for this coming Saturday at 9:00 pm. The show will be released on DVD at the beginning of January. I suppose that I should just wait for the DVD so I can watch both episodes.

---
Sunday, September 4, 2005 -- Evening
If you love to laugh, you will want to check out Chef. This BBC comedy was released in 1993, and featured Lenny Henry as a chef, Gareth Blackstock, in a two star Michelin restaurant located in the English countryside. Gareth browbeats his kitchen staff with fiery tirades about how stupid they are, and how poorly they do their jobs. My favorite bits are when he wields his rapier tongue on the customers in the restaurant. Just keep in mind, if you go to Gareth's restaurant, don't ask for salt when Chef is around. The show is hilarious and very well researched to give an accurate picture of what it is like in the kitchen of a first class restaurant. Be aware that the first two seasons are better than the third so make sure to watch them in order if possible. One of the best episodes is in the first season, and is titled Big Cheese. In this episode, Chef goes looking for unpasturized Stilton cheese, "cow and bug in perfect harmony". Run out now and rent or buy the DVDs. To get a sampling of Chef, you can watch the salt clip from the BBC. What is so funny about the show is that it's like watching Gordon Ramsay with his rants and foul language. The thing is that Chef! came before Ramsey, so maybe Ramsey's copying Chef.

---
Saturday, August 27, 2005 -- Evening
This afternoon before I left for the retirement party, I watched the original Mystery Woman movie that lead to the series that is now playing on the Hallmark Channel. The movie was on Thursday, but I recorded it. The show was an interesting one, and I think that I liked some of the characters in this version. Philby in the pilot movie is played by an older white man--JE Freeman. In the series it is played by Clarence Williams III who was the black man from Mod Squad. The plot in the pilot movie was that Samantha Kinsey, played by Kellie Martin, was a photographer who was recently divorced from her husband. Her uncle, who was the person responsible for her love of mystery books, died and left her his mystery book shop in his will. That's the Mystery Woman of the title. It is the name of the bookstore. Samantha goes there with her best friend, assistant DA, Cassie. The place is a state of disrepair and houses Philby, the mystery character who could be a burned out spy who is in retirement, or just a reader of spy books if we believe Philby. Samantha gets invited to her former writing teacher's party (Jack Stenning) to announce his new book. Robert Wagner plays the author/writing teacher and winds up hanging himself. But did he commit suicide or was it murder? Samantha thinks it was murder, and with resistance from the police and help from Philby and Cassie, starts an investigation. Someone breaks into Samantha's apartment and cuts her brake lines and she knows then that she is on the right track. The reason for the murder might be tied to the true crime book that Jack Stenning is currently working on about a murder that occurred nine years earlier. Samantha is on the case and eventually does figure it all out. I liked the movie. I also like the series. Kellie Martin does a nice job of protraying someone who really doesn't have a clue, and is great at getting herself into scapes. She's the sort of average person that you can imagine bumping into on the street. Granted, she really does alot of stupid things, but this is candy for the brain. It's a fun way to pass a dreary afternoon. I have to admit that I didn't figure out whodunit, and it was a nice twist.

---
Sunday, July 3, 2005 -- Evening
There was another new episode of Pimp My Ride this evening. The car that was pimped was a 2003 Toyota Corolla. The car was in awful shape. The guy had wrecked it, and the car didn't go into reverse. Obviously something really bad happened to this car, and I'm not sure how the guy could have screwed the car up so massively. Q still isn't on the show, but he is listed as still working for West Coast Customs. Curious! They did a very nice job with the car. Hopefully the guy won't drive the car because I think he'll just wreck it again.

---
Sunday, June 26, 2005 -- Evening
The third season of Pimp My Ride was on MTV this evening. The car that they pimped was Jessica's 1976 Pacer. The girl claimed that she had it at her father's house and mice got into it. Well, it wasn't a mouse. It was a big ass rat, and when the guys started to strip the car, they found tons of rat feces and a live rat! Now this really freaked me out and the guys in the shop. The rat had been living in the dashboard. What really freaked me out is that the girl had food stored in the car that she ate--she was a nutrionist into health foods. Actually she sounded like a garden variety vegetarian. It was totally gross knowing that the rat was living in her car and probably gnawing on her granola bars. The guys at West Coast Customs pimped out the car very nicely. I loved what they did with the paint job. First they put silver on it, then put stars on it that peeled off after they put on some yellow and faded in red. The other thing they did with the car was to put in a juice bar. I'm sorry but I would never go near that car. I kept on shivering just thinking of the rat. Xzibit gave the girl a white cat at the end of the show to be a mouse catcher. I missed Q. He wasn't in the show at all, and I wonder if he isn't going to be on anymore. It appears that he still works for West Coast Customs, at least according to their web page.

---
Friday, June 24, 2005 -- Afternoon
Sales of tv shows on DVD are on the increase in the US. It's the fastest growing section of DVD sales, and has gone from $160 million in 2000 to $2.8 billion in 2004. I can understand the increase because there are alot more shows that are available now. Personally, I am a big fan of tv shows on DVD. There are shows that I loved that are no longer on television, and it's nice to be able to pop a DVD into the player and watch the show whenever you want. Hopefully this news will lead to even more titles being released because there are still some shows that I haven't seen on DVD yet. I would love to see some of the more obscure shows that didn't make it past one season. I used to love to watch Love & Curses and Diamonds which I would love to have on DVD. Diamonds was a Canadian show about two actors who played detectives on tv, fell in love, married, divorced, and then setup a detective agency in real life. Love & Curses was about a woman who turned into a were-wolf and a professor who knows occult stuff. They investigate weird happenings. I am keeping my fingers crossed and hoping to see them eventually.

---
Thursday, June 16, 2005 -- Evening
I have been watching Playermakers on DVD. The show is about the fictional Cougars football team. ESPN was forced to drop the show even though it had good ratings because the NFL. It seems that the folks at the NFL felt that the show ws one-dimensional, and it showed a very negative view of what it's like behind the seasons with an NFL team. I have to admit that the show is very dark. No one seems like a happy camper. Demetrius Harris, a promising young rookie running back, is a drug addict. The veteran, Leon Taylor, who has been replaced by the rookie has alot of anxiety issues about being replaced by the rookie. Leon's friend on the team, Eric Olczyk, had psychological issues because of the stress he feels over a helmet to the head shot that crippled the other player. Eric also has problems with his father and with feelings for Leon's wife. The quarterback, Derek McConnell picks girls from the stands to have sex with. The owners and coaches don't seem to be very concerned about the players other than seeing them as objects to win games and make money. The show is a decent one and deserves the excellent reviews that it has gotten from the critics. It's a shame that ESPN gave in to the pressure from the NFL. Granted it does show the Cougars team in a very positive light, but we all know that it is fictionalized. There might be a grain of truth, but obviously things become magnified and exaggerated.

---
Thursday, June 9, 2005 -- Evening
I watched my recording of Mystery Woman: Vision of Murder. I had watched the other episodes in the series, and I found them entertaining. The plot is basically about Samantha, played by Kellie Martin, who owns a mystery book shop and who gets involved in a ton of mysteries and murders that happen in this town. I have to admit that I think that this show was my favorite. The plot in the show is that Samantha gets a job photographing a health spa for its new brochure. She takes her Cassie, the local district attorney with her, and one of the women winds up getting murdered. A young woman working at the spa has psychic visions, and takes Samantha and Cassie to the dead body. Why did the woman die? Was it because she was having an affair with the husband of another guest at the spa, or did it have something to do with suspicious activity at the spa. I like Kellie Martin in the show. It's a nice twist to have a young woman playing detective because usually the television shows give us the older woman character. She's the spunky sort who always seems to find a way to get into trouble. I also like Philby, played by Clarence Williams III, and I really wonder what his deal is. In this show, Philby disappears when the local police chief comes into the mystery book store. We are lead to believe that Philby is a former spy and that somehow something happened that caused him to leave the spy business. The only issue that I have with the show is that the show is scheduled as a two hour show. Well, the show itself is probably less than an hour and a half. For the first twenty minutes, the Hallmark Channel shows the show uninterrupted. After that, there are constant commercial breaks, and they are lengthy. One was at least seven minutes long! That was some break. Thank goodness for fast forward with the DVR! I did like the show and the characters, and I strongly recommend them for any fan of cozy type mysteries. I have to admit that even though I don't like the Hallmark Channel's commercial breaks, I do like the idea of the rotating mystery show schedule that Hallmark is practicing with Mystery Woman.

---
Tuesday, June 7, 2005 -- Evening
So what makes a good comedy? Well, believe it or not, scientists have discovered the formula for fun. Now this gets complicated, but what the researchers say is that you take a recognizable character multiple his/her delusions of grandeur, add the verbal wit of the script, which is all divided by the amount of times someone falls over. Using this formula Only Fools and Horses ranked number one, followed by The Office, Father Ted, Fawlty Towers, and Blackadder. My favorite of the bunch is Fawlty Towers. Leave it to scientists to try to explain the unexplainable. Sometimes the things that make you laugh have some personal meaning. In fact, to me, those are the funniest moments.

---
Saturday, June 4, 2005 -- Evening
Today was Geoffrey Palmer's 78th birthday. He plays Lionel Hardcastle in As Time Goes By. I love the show, and watch it every chance I get. The show is entertaining and enjoyable, even on the 50th viewing.

---
Monday, May 30, 2005 -- Evening
Finally, the last two series of As Time Goes By will be released on DVD on August 30. I can't wait to get my copy. I really love the show, and even though I have the first seven series on DVD, I still record the shows off of BBC America to watch on a daily basis. There is something about the show that just makes me forget about all my worries and experience and inner joy and relaxation.

---
Sunday, May 22, 2005 -- Evening
I watched the second episode of What Mrs. McGillicuddy Saw. I am really going to have to reread the book because I think that the script writers did take alot of liberties with the story. I don't think that it took away from the show however. I did enjoy it, and I thought that the ending where the murderer was identified was quite ingenious. Far fetched, yes, but still ingenious. I enjoyed the acting jobs in this show by all the concerned. There was one part that disappointed me, and that was the love story aspect. It was quite different from the book. In the show, Lucy Eyelesbarrow falls for Miss Marple's acquaintance, the police inspector, Tom Campbell, while in the book, she goes for Bryan Eastley. In fact, I don't think that Inspector Campbell exists in the book. I really need to get the four books that were made into the new shows and read them to see what was changed. All in all, though, I do think that most will enjoy this version of the story.

---
Monday, May 16, 2005 -- Evening
I just finished watching What Mrs. McGillicuddy Saw. It was my favorite of the new Miss Marple series. There was a definite atmosphere of suspense throughout the first episode. Since I just saw Murder She Said, I was able to do a good comparison to it. The humor was obviously missing, but the show tonight seemed to be more true to the story that I remember. The only thing that does make me curious is that I don't remember Miss Marple knowing the police inspector in the village near Rutherford Hall from when he was a child in St. Mary's Mead. There appears to be a romantic tension between Lucy, the girl that Miss Marple sends into Rutherford Hall, and the police inspector. The actor who plays the inspector also played the brother in The Mummy Returns. From what I remember of the book, I thought that Lucy formed an attachment with Bryan, the widowed father. We'll have to see how it develops. I have to admit that Geraldine McEwan is going on me as Miss Marple. Ms. McEwan just glows with enthusiasm for life in the role. She plays Miss Marple as a kindly, happy, and inquisitive sort. There is such a twinkle of joie de'vivre that is a joy to behold. I can't wait for the next episode next week.

---
Sunday, May 15, 2005 -- Evening
I have just been watching the rerun of the very first season of Endurance that is on Discovery Kids. The shows are from 2002 and two episodes are being shown each week. JD Roth is the host of the show, and the goal is to team up the kids (a boy with a girl), and to put them through a series of physical and intellectual challenges. There are two types of competitions: Endurance missions where the winning team gets a pyramid piece (all ten are needed to win the game) and a samati which is given to a team that the winner wants to lose the Temple mission, and the Temple mission where the winner sends two teams to the Temple from which only one will return. The winning team gets a trip to the location of their choice. This week, we have the first episode Right to Stay. They start with 10 boys and 10 girls aged 13 to 14 who are sent to an island in the Pacific, and on the first day, they eliminate three of each. It's done by having a feat of strength. In this case, the kids have to hold onto a pair of rings over the ocean, and their feet are raised. It's basically a waiting game then at that point to see who has the strength to hold on. The neat thing about the show is that both boys and girls are put to the same test. It's interesting to watch the first season again because I have seen the shows before. All the guys thought that Chelsea would be the first girl to be eliminated in this competition, but she wound up making it through the first competition. The second episode, Partner Game shows the competition to pick a partner. In the first season, the competitors had to battle to catch a ball. The person who did catch the ball was then able to put a boy and a girl together to make a team. Jonna came up with a list that everyone appeared to agree with, and they were supposed to stick to the list. Well, the thing that I like about the show is the scheming, and things didn't work out the way it was planned. Before the teams are setup, we see Sabrina, Ashley, Jon and Christian going around and making an alliance and scheming to get put together. The teams are formed. The first team is Jonna catches the first ball, yellow, and teams Jon and Sabrina. Ashley catches the blue ball, and teams Aaron and Jonna. Layla caught the red ball, and teamed Christian and Ashley. Sabrina was in the background whispering to Layla and putting the pressure on to create the team, and Layla gave in to it. Max catches the green ball, and he puts the monkey wrench into the team plan. He pairs Trevor and Lana. Now, Trevor was supposed to be paired with Chelsea. Jenna caught the purple ball, and she paired Brandon and Layla. Max caught the orange ball which got him two pyramid pieces because it was the last ball. Max paired Skylar and Chelsea which left Jenna as Max's partner and they became the grey team. The teams picked the following pieces: Yellow picked Perseverance, Blue picked Courage, Red picked Leadership, Green picked Commitment, Red picked Strength, Orange picked Luck, and Grey picked Heart and Trust. Then they picked the trips. Yellow picked first and took Belize. Blue took Africa. Red took Australia. Green took Amazon. Purple took Costa Rica. Orange took Bali. Grey was left with Galapagos Islands. The first mission will be in the next show.

---
Wednesday, May 11, 2005 -- Evening
Margaret Rutherford was born on this day in 1892. TCM had a showing of all four of the Miss Marple movies that Dame Margaret starred in. I managed to record them today, and will be watching them this weekend.

Speaking of birthdays, Leslie Charteris was born on May 12, 1907. Mr. Charteris was the author of the Saint novels and stories. The stories are written in that straight forward style that was used with detective fiction in the 1930s. If you haven't read them, you should give them a shot. Also, keep an eye open for The Saint television series. I think that Roger Moore did an excellent job as the Saint.

---
Tuesday, May 10, 2005 -- Morning
Last night, I watched the final part of A Murder is Announced. As I said before, I have been enjoying the series so far. That said, I can understand some viewers complaints with the show. One comment that was made on a mailing list to which I subscribe was that Miss Marple goes through this whole Poirot type scene where the suspects are gathered, and she goes through how the murder was committed and who was the murderer. I have to admit that Miss Marple's behavior in this part of the episode was abrasive because she seemed to be bossing the police inspector around (at one point, she pushes him behind her as she is confronting the murderer). Another issue that folks had with A Murder is Announced as a whole was the depiction of the lesbian couple. In the book and in other incarnations of the novel, the lesbian couple is there. Admittedly, in this version, the couple is very stereotypically shown with one of them dressing like a man, and the other acting the feminine, ditzy role. It is jarring in that respect, but the couple did exist in the book. Also folks didn't like that Miss Marple appeared to acknowledge the relationship, but that's what happens when things are modernized. The last issue that folks had was that some of the characters were dropped from the book. I think that this was done just to keep the show under two hours without becoming too confusing. I did find the show enjoyable, and I will be watching What Mrs. McGillicuddy Saw next week. This is another of my favorites, and I have seen all versions of it. The one with Margaret Rutherford (called Murder She Said) was abit campy, but did get the basic plot of the story right. I look forward to see the new version next week.

---
Monday, May 2, 2005 -- Evening
I must be one of the few folks who happens to like the new Miss Marple. Last night was the first episode of the new two part episode of A Murder is Announced. I didn't have a chance to watch it then, but with the beauty of the DVR, I was able to watch it this evening. This particular story is one of my favorites, and I already know whodunit because I have watched the older version, and have read the book. Why do I like this version? I think that it's because I like the spunkier Miss Marple. Whether it is like the Miss Marple of the books is questionable, but I don't have any issue with envisioning this twinkly eyed, active, spunky, cheery woman as Miss Marple. I give kudos to Geraldine McEwan, and I have to admit the next time I read a Miss Marple mystery, I'll be picturing Geraldine in the role. As for the story itself. I was not disappointed. I have read some other reviews where folks thought that the music over powered the dialogue, but I did not find that to be the case at all. The music is lively, but it didn't intrude. To my memory, the plot of the story is true to the original. The story starts with a black and white video clip of the death of a weathly financier. We then go the village of Chipping Cleghorn where we are introduced to some of the characters. A murder is announced in the local newspaper. There is to be a murder at Little Paddocks at 7:30 that evening and only friends need attend. The owner of Little Paddocks is Lettica Blacklock. She has rents out rooms in Little Paddocks to a variety of people: Patrick Simmons and his sister Julia, a friend Dora Bunner, and a war widow who's son is away at school. There's also a maid, Mitzi, who is a disgruntled employee. She's a refugee from Germany (Jewish), and had been going to school for a law degree. Right before 7:30, the villagers troupe in. There's Colonel Easterbrook, Then Sadie Swettenham and her grown son, Edmund. When Mitzi brings them in, she says, "this is Mrs. Swettenham, and her son who's name I don't care to remember". Finally come two neighboring women, who are obvious lesbians. In the book and other versions of the show, the lesbian bit wasn't so much in your face as this version. One of the women dresses very manly while the other is very feminine. Anyway, they wait for 7:30. The lights go out, a man appears in the doorway, shots are fired, the lights come on, and we find Lettia with a cut ear bleeding alot, and the man shot dead in the hallway. What happened? Well, it turns out that the man is a desk clerk at a nearby hotel where Miss Marple is staying. It seems he indulges in petty crime--changing the amount on checks and stealing the money, etc. Miss Marple thinks he was part of an act, and did not mean to rob or murder anyone at the house. So who hired the hotel desk clerk? Miss Marple joins into the mystery by joining her friend's daughter (one of the lesbians), and gives a helping hand to Inspector Craddock. The only thing that I wonder about is that not alot of stuff occurred in first episode, and there are still a few more murders left. I'm wondering if the next episode is going to be abit rushed.

---
Monday, April 25, 2005 -- Evening
I just finished watching the second and last episode of Murder at the Vicarage. I enjoyed the show, and thought that the characters were very believable. The ending was abit more abrupt than I would have liked. All of a sudden Miss Marple appears, and goes through a lengthy dialogue where the solution is presented to the Detective Sargent. All I will say is that the murderer was not the one that I suspected. Alot of people had problems with the fact that so much time and effort was spent on showing Miss Marple's former love affair with a married man, but I think that the reasons for that were wrapped up very nicely at the end of the show. The only problem that I did have is that Miss Marple is presented as a young woman in the scenes with her married lover. The thing is that the time difference between the end of WWI (1918) and WWII (1045) is 27 years. If we add three years onto that total to give us some room to play, that is 30 years. A young girl of 20 would then only be in her 50s at the most, and not as old as Miss Marple. So the time frame did not work well with the Marple love affair. The book Murder at the Vicarage was published in 1930 which is yet another difference. However, those differences didn't detract from me enjoying the story. Sometimes you just have to suspend belief and enjoy the story. Next up is A Murder is Announced. The preview for the show looks interesting, and it includes Zoe Wanamaker. All in all, I have to say that I like this Miss Marple. She has a touch of the comic and light demeanor about her--a throwback to the Margaret Rutherford movies. In fact, the theme music of the show reminds me of the comic Rutherford Marples. I like the fact that Geraldine McEwan is a more active and spritely Marple. Humor shines in her eyes, and you just know that she has lived life which gives her perspective and assistance in solving murders and mysteries.

---
Sunday, April 24, 2005 -- Evening
The new Dr. Who series has been doing well on the BBC. The news now is that the most evil villian in the whole series will be making a return soon. Yep, it's the return of the Daleks. They will be returning on the episode that is going to air on April 30th. The Daleks first showed up in the third episode of the first series, and have made periodic appearances over the years. If you have a fast Ethernet connection, and don't mind the quality (it looks poor to me), you can watch the episodes from the current series online.

---
Friday, April 22, 2005 -- Morning
I just finished watching the first episode of the new Miss Marple movie that was just shown on PBS. Four movies were filmed last year and have already been shown in Britain and have caused a great uproar because of the actress who portrays Miss Marple. The show that I watched was The Murder at the Vicarage. It is being split in two parts with the next episode shown this coming Sunday. The other movies are A Murder is Announced, What Mrs. McGillicuddy Saw, and The Body in the Library. As I mentioned, there are alot of people who have issues with the new movies because of the actress and the themes that come up in the movies. Instead of the BBC filming the shows, ITV did, and they gave the show a more modern feel. We find that Miss Marple had a romance in her younger years with a married man who died in the first World War, and Geraldine McEwan plays her as a spritely woman who loves to read mysteries and gossips with the neighbors. Folks have problems with this because they feel that the interpretation of the character is contradictory to the one that Agatha Christie created in the novels. Personally, I'm not as offended by it. Some things may have been implied in the books that ITV just enhanced. After all, Miss Marple seemed to get around alot, and she always seemed to be in the thick of things. How else could she have been so much in the know without abit of the gossip in her. What always surprises me is that folks also want to attribute an elderly person's views on a young person. It is not unbelievable to me that someone when they are young might engage in a romance that might be unseemly when you meet the person in his/her seventies. It does seem that in the books, Agatha Christie did have Miss Marple mention a romance in her younger years of which her parents didn't approve. So ITV just took it one step further. Past viewers of Miss Marple also believe that Joan Hickson is the perfect representation of Miss Marple. A few of them see it as sacrilege that anyone else should play Miss Marple. Well, since Joan Hickson is no longer with us, she's not available to make more movies. In fact, I think rather liked Geraldine McEwan. As I was saying, in order for Miss Marple to be in on everything, she probably would have to have the more spritely, gossipy, energetic nature that we see with Ms. McEwan.
As for the actual show itself, I found it entertaining: nice acting and beautiful filming. I don't remember the book that well because I read it when I was in my teens, but the mystery is engaging, with numerous suspects and the underlying romantic currents between the murder victim's wife and an artist. I think that the actors all do a fine job as the supporting cast, and I'm looking forward to the second episode. I think that I already have it figured it, and think that the solution lies not in the obvious. I know what you are thinking, of course it wouldn't be obvious. Well, there are certain plots that are given more time on the screen than the one that I think is behind the murder--I think that it has something to do with the missing funds from the church collection. (There was some mention of funds missing from a collection because one person put a pound into the collection plate, and the total collection wound up being less than a pound. So where did the money go?) My guess for the murderer is the assistant to the rector. We'll see where it goes.

---
Tuesday, April 12, 2005 -- Evening
The specials that were just made for As Time Goes By should be released here on PBS this fall. I can't wait to see the shows.

---
Wednesday, March 30, 2005 -- Evening
Christopher Eccleston, who is now starring in the new series of Dr. Who has quit the show because he doesn't want to be typecast. Boy, the guy has only been in one show so far! Talk about over-reacting. Because the show had such a great response, and generated ten million viewers, the BBC is going to have a second series and a Christmas special. Christopher Eccleston will finish the current series, and should also film the Christmas special.

---
Sunday, March 27, 2005 -- Late Morning
The new Dr. Who that was released yesterday on British television has gotten some good reviews. The question that I have is when and where will the series be released here in the US. PBS is usually good about bringing shows like this to our attention. BBC America has been somewhat good, but usually the same old shows are repeated over and over.

---
Thursday, March 17, 2005 -- Afternoon
Fox has announced that it has a new marketing plan for boxed DVD sets of its TV shows. Basically the plan will be to release two shows on a single DVD starter kit that would sell for less than $10. If you like the show, and want to buy the complete set, you can do so with a $10 coupon inside the box for the single set. I suppose that this is a good idea to sell the very expensive boxed set. The only thing that I have to say is that you wind up with two of the shows twice, and the overall cost of the boxed sets is still too high. What I think would have been a much better deal would have been to drop the cost of the boxed sets to something more reasonable. Instead of retailing for close to $60 perhaps they should drop the cost so with a discount, it might be possible to buy a season of a television show for $30. After all, I think that the DVD sets are pure profit for the company because the shows were basically paid for with advertiser dollars at inception. When you throw in syndication fees and the fees from the DVD sells, they can rake in a pretty penny. I think in the long run, they will sell more DVDs and make more money if they drop the overall cost of the boxed sets.

---
Thursday, March 17, 2005 -- Early Afternoon
News is out on the Mario Vazquez incident. It appears that Mario hired Clay Aiken's lawyer, Jess L. Rosen to represent him. The story has it that Mario already worked on a flamenco album where he did some vocals, and that album may be re-released in Mario's name some time soon. Contestants for American Idol are not supposed to have records deals, so it might be interesting to see how this forthcoming album is intrepreted.

---
Wednesday, March 16, 2005 -- Evening
The vote was in tonight on American Idol. I really couldn't think of one person that I wanted to get rid of because so many of them were subpar yesterday. I guess if I had to make a choice, I would have chosen Anwar Robinson because his performance was so boring. It seems that they will be releasing a group song with the final 12 contestants that will benefit the American Red Cross. Three songs will be sung by the group, and the audience will get to choose which one is releaseed. Gosh, they did the first song Tell me that You Love Me and the individual voices sounded so incredibly bad. It's amazing how many of them individually sounded weak in the song. At least when they sang together the bad voices got drowned out or at least blended into the whole. I know these guys are supposed to be good singers, but it's hard to hear at times. There should be more information about the three song competition next week. They had the three lowest score getters sweat it out. Those three were Lindsey Cardinale, Mikalah Gordon, and Jessica Sierra. In my opinion, Jessica was the best of these three. Lindsey Cardinale had the lowest number of votes and was out. They dragged out the experience far too long. They kept on throwing commercial breaks in at the end, and that was quite annoying.

---
Tuesday, March 15, 2005 -- Evening
This evening was the first competition for the 12 American Idol contestants. A brief comment was made that Mario Vazquez quit for personal reasons. Then the competition started. Tonight was a theme night, and everyone was told they could sing whatever they wanted as long as it came from the 1960s. First up was Jessica Sierra. She sang Shop Around by Smokey Robinson. I thought that she gave a great performance. Considering she has been doing country type songs in the past, I thought she ave a nice soulful and throaty version of the song. I think that Jessica really gets into her songs. Randy and Simon didn't think that she did that great of a job, although Paula thought that she did a really great job. I have to agree with Paula on this one. Up next was Anwar Robinson He sang A House is not a Home. His voice sounded weak and shaky to me, and I have to admit that I lost interest in his performance before it was even half way through. That was very telling because the one comment that Simon made was that although Anwar has a fantastic voice, he has to be careful to not become known as a boring performer. Randy and Paula also expected more from Anwar than he provided. Mikalah Gordon was next, and she was back to peppy performer with Son of a Preacher Man. Her voice left something to be desired, and was at times on the weak side. The only comment that Randy would make was that "that was rough". Paula said it wasn't her favorite performance, and Simon said Mikalah's confidence is stronger than her performance. Fortunately, after that constantine Maroulis was up, and he sang You Made me so Very Happy. He actually did a very nice job of the song, and I was worried that it might go bad when I heard the title. Randy said it was constantine's best performance to date, and Simon said that it was "smouldering" night for constantine. It was back to bad though after that. Next up was Lindsey Cardinale. She sang Knock on Wood. I thought it was a very weak performance, and at times the band sounded like it was drowning her out. The judges also thought that she did a bad job today, and Paula asked how Lindsey thought she did. Simon just came right out and spoke his mind and said that he thought folks around the country were simultaneously turning down their tv sets. After Lindsey came Anthony Fedorov. He sang Breaking up is Hard to Do. I think it was a poor choice for him because he didn't get emotionally into the song, and his voice was not very good at all. Randy said that it was Anthony's worst job to date, and even Paula agreed with that one. Simon said that it was akin to someone singing at an office Christmas party and not doing it well. I have to admit that up to this point, I was really disappointed in the performances and thinking that I could do as well as some of these people. Well, actually, I think that I could have done better. Anyway, then Nadia Turner came on, and did a great job of singing You Don't have to Say you Love Me. She did a fabulous job playing to the audience and camera. Her voice was great, and she gave a really good performance. The judges were equally happy. Randy commented that the show was finally starting. I have to admit that Simon's comment was my favorite. He said, "in a competition full of hamburgers, you are a steak." It was very well put. Then came the second great performance. Of course it was Bo Bice. He sang Spinning Wheel. It was an outstanding performance. Bo has one of those great rock voice and gave a great rock performance. He even jumped into the audience and walked around. Randy commented that Bo is fearless and knows the way to get it done. Paula said that Bo was already a superstar. Simon even commented that Bo looks like he has been doing this sort of thing for 20 years. I have to admit that is just the thing. Bo looks like the sole professional amongst a slew of amateurs. Next up was one of my least favorite singers Vonzell Solomon. I don't know why I don't like her style so much. This time she sang Anyone who Had a Heart. I couldn't make out most of what she said because her voice was drowned out at times, and she didn't enunciate very clearly. Randy said that it was an ambitious choice while Paula said that she loved it, and thought it showed Vonzelle's beautiful showmanship. I have to say that I don't see it. Simon said that Vonzelle has this thing of staying in the middle, and needs to come out of that. Next was Scott Savol. He did a very nice job of singing Ain't too Proud to Beg. He also walked into the audience, and seemed very at ease. Scott has this very nice, smokey, bluesy voice. Randy said that he enjoyed the performance, and so did Paula. Surprises of surprises, even Simon agreed that it was a good job. The final two performed with Carrie Underwood up first singing When will I be Loved. Her voice seemed abit off too me--a bit on the squeaky side. Randy said that her voice hasn't been showing up lately, and Paula said that the performance was safe and boring. Simon, however, was the only positive saying that Carrie is one of the three performers who knows who they are musically. Last was Nikko Smith sang I Want You Back He did a nice job, and sounded like a young Michael Jackson. Randy said that he was glad to have him back, and Paula said that it was a good job. Simon said that he thought Nikko sounded horrible. I have to admit that this was for the most part a pitiful show with only a few stand-outs.

---
Monday, March 14, 2005 -- Early Evening
The Mario Vazquez story just keeps on heating up. There are a variety of stories out there, both official and unofficial. According to Mario, he quit for personal reasons that had to do with his family. There were rumors that he was really quitting for other reasons. One of those mentioned was that Mario quit because of rumors he was gay. Now there is another story that is that Mario didn't want to sign a management contract with the show's producers as everyone who is part of the show is required to do.

---
Monday, March 14, 2005 -- Afternoon
The rumor is that Mario Vazquez quit American Idol. The story has it that there were comments being made about him being gay on some of the fan blogs that put undue pressure on him. The reason that he gave for quitting was "personal reasons". The interesting thing is that they brought back Nikko Smith. This is really surprising news because I thought that Mario would go far in the competition.

---
Friday, March 11, 2005 -- Evening
I was really saddened to hear that Dave Allen died today in his sleep. I remember watching Dave Allen at Large when I was a kid. One of the local stations here in Pittsburgh had it on late at night, and I would just laugh my head off. The show was around a half an hour long. Dave would sit in front on an audience with a drink and tell jokes and show filmed skits. Usually he made fun of religion. Most of his stuff is on VHS and hopefully there will be some releases on DVD at some point. If you haven't heard of Dave Allen before, check out some of his jokes.

---
Wednesday, March 9, 2005 -- Evening
Tonight is elimination night on American Idol. They really seem to go out of their way to create tension on this show. I just don't understand this whole thing where they say "you stay". Just let us know who leaves. Granted, it might not take very long, but you wouldn't have this phony drama. So, I'm just going to cut to the chase and say who's out. I got only one of the guys right. Both Travis Tucker and Nikko Smith were out. I was in shock over Nikko. I thought he was better than some of the others who got in. I also had a shock with the women and only got one right. The two who went out were Janay Castine and Amanda Avila. I guess that being half right is okay. I am really shocked over Nikko though.

---
Tuesday, March 8, 2005 -- Evening
The final eight women performed this evening on American Idol. First up was Amanda Avila. She sang some country song that I didn't recognize, although I think it may have been a Tina Turner song. She did a nice job of singing the song. The one thing you do have to say about her is that she is very pretty. Randy and Paula said that it was good, but not that great. Simon said that by choosing the song she showed herself as an average singer, but a good performer. Next up was Janay Castine. she does not have a very strong voice, and I think that her song selections showcase the weaknesses in her voice. She also doesn't put any emotional or physicality into her performance, at least not tonight. Randy said that he thought it was one of her worst performances, and Paula said that she was really pitchy. Simon didn't think she would make it past tonight. Paula was saying that Janay's fan base should call in to save her. Why? So a good singer leaves, and the poor one stays? I think not. After Janay was, Carrie Underwood. She started out her song rather slowly, but then started to belt it out. I think she did an okay job. Randy didn't think that was her best performance, and that the beginning was kind of pitchy. I know that the beginning didn't sound very good, but it did get better towards the end. Simon said that he is waiting for the moment for Carrie to hook up with a good song that showcases her voice. The judges think that she will go through to the final twelve, but that she needs to get the peppy country song that fits her better. My least favorite performer is Vonzell Solomon. Something about her personality just rubs me the wrong way, and I don't think she has done a good job in the past. Tonight she sang Respect. It wasn't a bad version of the song, and I think she did okay this evening. The judges thought that she did a good job too. Not the best, but decent. In my opinion, I wouldn't vote her off based on this performance. She's not the best singer, but she didn't do such a bad job tonight. Nadia Turner was next. I do like her look. She looks like someone who would make a good performer--very hip and energetic. Her song started out as a jazzy, smooth song that rocked up at the end. For some reason, I can never identify the songs that the women sing, and this was one of them. It seems it was an Otis Reading song. I thought she did a nice job. She is a very good performer. Even Randy and Paula said that she has that star quality, and she does. It is that undefineable something. Even Simon liked her, and said it was her best performance so far. Next up was Lindsey Cardinale. She sang Don't Want to Miss a Thing by Aerosmith. She did a nice job, and really put her heart into singing it. Paula said that she likes her voice, but she doesn't always pick the right song. Simon said Lindsey has the look, but that her performances just leave soemthign lacking. After Lindsey was the infamous Mikalah Gordon. She sang There's a Place for us. I think that the song was a bad choice, and I don't think she did a very good job at singing it at all. Because the song was a slow one, she really didn't get the audience going either. Randy said that she was pitchy through the song, but that he felt that she was fearless in making the song choice that she did. Even Paula said that she started out very rough. I think that choosing a Barbra Streisand song was bad. Simon thought the first part of the song was hideous and the second part was okay. As Simon said though, it sounds like she went through an aging machine, and that it was a boring performance. The thing with Mikalah is that she was this really outgoing, obnoxious personality, and now she is just this quiet, studious type girl. Last up was Jessica Sierra. She sang a very peppy countryish song. It was really a nice job. I think she is definitely through to the finals. The judges really liked her performance too, which is understandable because it was one of the best of the evening. My picks for the two worst performances of the night have to go to Janay Castine and Mikalah Gordon. I really hate to select Mikalah as one to go, but she did a very poor job with her song.

---
Monday, March 7, 2005 -- Evening
The BBC has found that its first episode the new series of Dr. Who has already been released on the Internet. They are investigating the matter. The new series won't be released on the BBC for another three weeks. The first episode appears to be 45 minutes, and the BBC isn't saying if it is a final cut or not. The Doctor and his assistant are being chased by shop mannequins that come to life. It sounds like an interesting show.

The final sixteen contestants are battling it out this week on American Idol. The men competed this evening. First up was Scott Savol. He sang Sugar Pie Honey Bunch, and he did a very decent job. Simon was the only judge who had a problem with the performance and said that Scott did an amateurish dance performance. I don't think it was justified. Scott did a decent job. Bo Bice was up next. This time he sang a ballad like song, I'll Be. I think that he did a good job. The guy definitely has a good singing voice, and has a very nice stage presence. Randy wasn't as enthused, but Paula and Simon were very complementary. Simon even said that it is Bo's competition to lose. Next up was Anthony Fedorov. He mentioned how he came here from the Ukraine as a child and that he couldn't speak English. He sang a peppy song that I didn't recognize, but it sounded like a Marc Anthony type song. It was a good performance, but I wasn't overly impressed. Randy and Paula said that it was the best that he has done so far. Simon commented that he didn't think that a Marc Anthony type song was the song for Anthony. I think that was my problem too--it just didn't seem like the song for him. Nikko Smith came up next. He sang one of my favorite songs, Georgia on my mind. I don't think he did as good with this song as he has with others in the past. He picked it up at the end, and had a great ending. However, I don't think it was his best showing. Randy even commented that he started out rough, but he really had a spectacular ending. I have to admit that too. Even Simon said that although the beginning was shaky folks were going to remember that great finale. Next up was Travis Tucker. Travis sang Every Little Step I Take. I thought that it was a bad choice of song. He did a good performance with the dancing, but I think that the singing was lacking. Randy agreed with me. Randy said that the singing was really out of pitch, and I know that there was something about the singing that really struck me as off. That must have been it. Simon even said that he thought the performance was appauling--and compared it to a theme park performance. Simon made a good comment about how Travis came across as a dancer more than a singer which is not what you want to do at this stage of the game. Right now, he is the first performer who is on my "out" list. The fifth performance was Mario Vaszquez. I think that the song he picked was just not a good choice for his voice. He sang What Makes the World Go Around. At least the beginning part of it was not that great, but he did pick up abit at the end. The judges thought that he did a good job, and Paula said that he should be in the top 12. Simon says that Mario has a charm about him, and I have to agree. I agree with Simon one hundred percent. It's not that Mario has the best voice, but there is something about him that makes you like him. Next to last was Constantine Maroulis. His performance was subpar. He picked a Police song, Every Little Thing she does is Magic. I don't that the song suited his voice very well, and I don't think that the performance as a whole was a good one. I hate to say this, but I would have to make Constantine my second choice to go so far (and there is only one person left). I loved simon's comment that it was a bad impersonation of Sting. I really have to agree even though Paula and Randy didn't. Last up was Anwar Robinson. Boy, his performance was shaky too. He sang one of those oldies What a Wonderful World. Anwar did manage to pick it up at the end. With the first few words out of his mouth, I was thinking that he might have to go, but I will keep him for another week. Randy really liked his performance, and so did Paula. Even Simon liked him, which is surprising. I have to admit that the group of men is a good one, and at this point it is hard to pick the two that I would get rid of from the competition. I will stick with the choices I made during the show. I would give Travis Tucker the lowest number of votes, and Constantine would be second. Let's see if others agree with me on the men on Wednesday. It's not that it's an easy selection, but I think that those two were the weakest of the bunch this week.

---
Wednesday, March 2, 2005 -- Evening
This evening was the night that four more folks were voted off of American Idol. They were quick today because they had on that stupid Interns show with Paris Hilton. Celena Ray had the lowest vote count amongst the women, and was first off. I was surprised at that one because I didn't think she did that bad of a job. The second lowest was Aloha Mischeaux. The judges didn't think she should have been leaving, but I was shocked that Aloha didn't get the lowest number of votes.

The men were up next. They really torture the contestants. They picked four guys, and said "two of you have the lowest votes and we will find out who it is after this commercial break". You can just see the contestants sweating and not breathing when they do stuff like that. I know that I have a couple of paused heart beats. The guy with the lowest number of votes was JOseph Murena and second was David Brown. The men were just as I called them. I knew that Joseph Murena had to have the lowest because he absolutely sucked. Surprise of surprises, Mario Vazquez was not wearing a hat this evening, and the guy has thick, lush hair. It's surprising that he was able to fit all that hair under a hat!

The campaign to save Star Trek: Enterprise got a boost with a three million dollar donation from anonymous sources in the space flight industry. The group TrekUnited is hoping to raise enough money to stop the cancellation of the show. I think that they will have to find a network interested in taking on the show first. Star Trek fans tend to be very loyal to the show.

---
Tuesday, March 1, 2005 -- Evening
This evening was the women's competition on American Idol. The first of the women was Aloha Mischeaux. I didn't recognize the song, but I didn't think that it was a good song for her to sing because at times the music drowned out her voice. In fact, it was one of the worst songs that I ever heard. Randy thought it was very below par, and I had to agree. It was absolutely awful. Second up was Lindsey Cardinale. She sang a peppy country song. She gave a good performance, and did a very good job. Randy and Paula commented that the song didn't really show how good her vocals were, and really didn't show how good she could sing. Simon really didn't like it at all. As he said, he couldn't remember what Lindsay sang last week. The third singer was Jessica Sierra. She sang a country ballad. It wasn't a big crowd mover. In fact, I thought it was pretty boring. The voice was not that strong either. At least in my opinion. Randy, Paula, and Simon liked her though. Who can tell? One of the most annoying people on the show is Mikalah Gordon. The one thing you can say about her is that she is a personality and a prima donna. I don't think she did a good job at all although she had a large audience response. Randy, Paula, and Simon seemed to really like it. They said it was a joy to listen to. It was one of those smokey ballads. I don't know. Maybe it's just not my type of music. Next up was Celena Rae. She did another countryish type song. Her voice wasn't bad, and she did a decent job. Randy, Paula, and Simon weren't too pleased with her performance. As Simon says, she looks nice, and thinks there is a fine line between being a pop star and singing in a motel, and he though Celena would be doing the latter. The girl that I like the most so far in the competition is Nadia Turner She sang the Paul McCarthy song My Love. Only I don't think it was as in tune as it could have been. Simon thought it made her sound older than she was, and that he wouldn't sing it again if he was her. After Nadia was Amanda Avila. She sang Turn the Beat Around. It wasn't a bad performance. I think that she did okay, and it was pretty peppy. Last week, Simon said that he wanted to come back as her microphone. This week, Simon didn't think the whole song was in tune, and I have to agree, but I think that she hid it with the loudness of the song. Janay Castine. She sang rap song that I recognized--maybe called Hit 'Em Up Style, and I think that she did a very good job. I was shocked when I heard Randy say that he thought she didn't think it was very good. None of the judges liked her performance, and Simon said that he thought it was the inexperience of her age (17). I don't understand that one because I think Janay did a very good job with the song. After her was Carrie Underwood. She sang Take Another Little Piece of My Heart. The one thing that I have to say about her is that she THE best performer amongst the women. Surprising, the judges really weren't that impressed and they thought that she should stick to country music. The last competitor was Vonzell Solomon. Parts of her performance were good, but I didn't like the song for her voice. Sometimes her voice wasn't even audible. As Randy and Paula said, she was ambitious in her song, but it wasn't good, and Paula said for her to watch her pitch. Simon said it was an overcooked performance and that she oversang at the end. Who would I vote off? Definitely Aloha. She gave the most notably worst performance. The others are really a blur of averageness. No one really peaked, and no one else was really very bad. I think that my second pick to leave would be Vonzell because her voice stood out to me as not in tune.
The one thing that I noticed was that I seemed to have a different opinion of the performances than the judges. I seemed to like the performances that the judges didn't like, and vice versa. Could it be that I just don't know what I like to hear, or don't know how to pick a good performance, or is it that they are looking for something that I'm not? It's just like movies or books. The ones that win critical acclaim don't always make the most money.

---
Monday, February 28, 2005 -- Evening
As a break from basketball, I started Watching American Idol. This evening was the men's competition. There are ten guys left. Mario Vasquez was first. His song was a nice peppy one. I think that he has alot of personality. I think that he will continue in the competition, and go pretty far. Mario is cute, and he says he has a full head of hair under his constant hat. I don't know. I'm thinking that it's thinning out. Anwar Robinson was second, and he did a very nice rendition of Marvin Gaye's What's Going On. It was another very good performance. I think the guys learned from the comments that were made last week, and so far, no one is singing a ballad. Joseph Murena was third, and he said Al Green's Let's Stay Together. I have to admit that I do love that song, but I'm not too impressed with Joe's voice. Simon colwell agreed with me, and he wasn't too impressed with Joe. Simon says that he would make a decent cabaret singer. David Brown was the fourth singer. He went against the grain and went with a ballad. I don't think it did a good job of showcasing his voice, and in fact, it seemed abit on the squeaky side, and at times out of tune. Randy, Paula, and Simon agreed that he was really not at his best. simon said that David left "whatever sparkle he had behind". That's what I like about Simon colwell. He calls it like it is. The fifth guy was Constantine Maroulis. The guy does know how to give a performance. I don't think his voice is very strong. He sang Hard to Handle from the Black Crows. Constantine has sex appeal, but not all the singing talent that I would like. The sixth guy was Scott Savol. The thing that struck me as I listened to Scott is that all the male singers have the same sounding voice. I don't think his voice was too strong. He went for a soul type peppy song. I recognized it, but I don't know the title. I agree with Randy who said that he just hasn't brought his A game to the competition yet. Simon and Paula liked him though. Travis Tucker was next. He sang a Lionel Ritchie song All Night, and his voice seemed really weak to me. He was peppy, but I don't think the singing was that great. Simon said that Travis wasn't the best singer, but he was a good performer. I would agree with that. Next up was Nikko Smith. He sang Let's Get it On. A good performance, and a decent voice. He put his whole soul into the song, and I thought he did a decent job. The next to last competitor was Anthony Fedorov. He sang I Want to Know What Love is. I don't think he performs well, and I don't think this was his best vocal performance (in my opinion). The last person was Bo Bice. I don't like Bo's look personally. I suppose I don't like the unwashed rocker look. I do have to say that he does sound like a seasoned rocker. He sang Whipping Post which I believe is an Allman Brothers' song. I can see him performing his rock music professionally. His voice is definitely different from everyone else in the competition. The guy is really good in his genre. They did a recap at the end, and the two guys that I would be voting off would be Joseph Murena and David Brown. We'll have to see if the rest of the folks out there agree with me.

---
Sunday, February 27, 2005 -- Evening
I just watched an episode of Jacques Pepin: Fast Food My Way. Jacques Pepin is one of my favorite chefs to watch on television. I think that some folks are intimidated because he is supposed to be a French chef, but he does tend to make some very easy, hearty countryside French food. So you don't get the stuff that you find in the fancy restaurants, but the food that you find in the French countryside. In this show, he tries to give recipes that are easy to make and don't take alot of time. That eliminates the excuse of "I don't have time to cook a meal for dinner because I work all day". Sometimes I use that excuse, but that's just what it is: an excuse. Usually it is just because I feel tired. So I am looking forward to trying some of the recipes that Jacques has. Only a few of the recipes are on the website, so I am going to check the book out from the local library.

---
Thursday, February 24, 2005 -- Afternoon
I was a huge fan of Star Trek, The Next Generation, but I have to admit that I really didn't get into any of the other Star Trek shows. From things that I saw about Enterprise, it didn't sound like something that I would want to see, so I never even watched it. There are a large number of fans though in Israel, and they are protesting to save Enterprise from being cancelled. I think that the reason I really liked Star Trek TNG is because it always seemed to have some sort of philosophical dilemna that the Picard and the crew would grapple with. I was taking a philosophy of ethics class at the time, and every week I would see one of the principles from the class on the show.

---
Saturday, February 19, 2005 -- Afternoon
Today was the final episode of the Endurance show on Discovery Kids. Yeah, I have to admit that I am a fan of the show. I find it entertaining. It's a show for teens that pairs a boy and girl together to compete in different sorts of challenges. Some of them are physical, some are intellectual, and some are just to showcase that teamwork and trust are needed by the team mates to win. Of course, there is alot of drama. Some of the kids try to manipulate the others. The funny thing is that the other kids recognize this quality, and they don't necesarily reward it, but they don't punish it. Today's final episode was down to the Orange and Grey teams. Now the girl with the Orange team was a manipulative, bitchy type girl who was in constant conflict with her partner. Fortunately, the Grey team won the final competition, and won the trip to the Galapagos.

The second episode of As Time Goes By was taped earlier this week, and here's a posting from someone who attended the taping.

---
Thursday, February 10, 2005 -- Afternoon
I watched Curb Your Enthusiasm for the first time last night. HBO has a free preview of their OnDemand service this week, and Curb Your Enthusiasm was there. It was only the first six episodes of the second season. I just gave it a try because there was nothing better on television, and I was waiting for my boyfriend to come home from his parents' house to watch some of our DVR selections. It was not what I expected. I didn't realize that it was basically Larry David being himself. The show really reminded me of Seinfeld which I love. At least in this show, Larry is alot like George, and I think that he is supposed to be the role model for the character. Now I have to go to Netflix to check out the first season. The episodes that I saw dealt with Larry trying to do a show first with Jason Alexander and then with Julia Louis-Dreyfus about a former television actor who keeps on getting identified as the one character. The character of the show was just like Seinfeld with the obsession over the little things, like not giving candy to 16 year old trick or treaters without costumes, or getting the wrong takeout order from a Chinese restaurant, and when you take back the wrong order, you find the HBO executive had your order, and ate the shrimp from your order. It was really quite funny.

---
Tuesday, February 8, 2005 -- Evening
Filming started on the first of the two As Time Goes By specials. One of the folks who made it to the taping provided a play by play description of what the show is about. Be warned that you will be seeing a spoiler. It sounds like an interesting story line, and I can't wait to see it. The second show will be taped on Feb. 15.

---
Sunday, January 30, 2005 -- Afternoon
I have been watching a very interesting series on BBC America OnDemand. It's called State of Play. If you read any of the episode guides be careful because you won't want to know the ending because the fun of the show lies in all the twists and turns. The beginning of the first episode was abit confusing, but the more you watch, the more you get caught up in the story and the mystery. The story starts with the murder of a young black man who is being chased through the streets of Londan. A passing motorcycle courier sees the murder and is also shot--but lives. We then learn that someone has fallen in front of a train in the tube lines. We then find that the body on the line was a young woman researcher who works with an MP in British Parliment who has recently been put in charge of an important energy commission. Is there a link between these events? We find out the information as a newspaper reporting team uncovers the information. The series is comprised of six episodes and was originally broadcast in May/June of 2003. I had read that Paul Abbott had filmed the first five episodes, and changed his mind on how the show should end, so he made modifications to the final script. Then he went back over the previous episodes to make sure that the information jelled.

---
Sunday, January 23, 2005 -- Evening
Johnny Carson died today. He was 79 years old, and died of emphysema. He was diagnosed with it in 2002. I remember watching Johnny Carson at night when I was a kid. It was really a big event to watch Johnny Carson. There really wasn't anything else on at late night, and he dominated. It seems that Carson was still sending material periodically to David Letterman.

I watched the Hetty Wainthropp, Investigates shows this morning. I was watching the cds from the complete first series. Patricia Routledge plays Hetty, and does a very good job of protraying a woman who is past it as far as society is concerned who shows society by changing her profession to being a private detective. Sleuthing is in her blood. The role is quite a change from her role as Hyacinth Bucket in Keeping up Appearances. The thing that I like about Hetty Wainthropp is that she isn't just an amateur dective. She makes it her job. After all, the money is needed by the family.

---
Wednesday, January 19, 2005 -- Evening
The National Portrait Gallery in the UK commissioned a portrait of Dame Judi Dench. The portrait was unveiled today. The outfit that she has on for the painting is very manish in my opinion, and was a choice of the artist. It is a very lifelike painting. However, I don't think the painting captures the true beauty and spirit of Judi. It has a harder look to it than I associate with her.

---
Saturday, January 15, 2005 -- Evening
Jackie Stallone was evicted from the Celebrity Big Brother house. All I have to say is that woman is very scary looking, as you can see from the picture on the link.

---
Thursday, January 13, 2005 -- Afternoon
I have to admit that I have a weakness for Big Brother. It's a reality show that originated in England, and was brought over to the good old US. Well, the Brits have some fascinating Big Brother shows, and now have a Celebrity Big Brother. The shame of it all for me is that I am not in the UK to watch it. Instead, I have to satisfy my daily Big Brother dose by reading about it in the Daily Mail. The celebrities that they have in the show are on the has-been side. One of them is Jackie Stallone, Sylvester's mom, and Brigitte Nielsen, Sylvester's former wife. There are alot of petty squabbles, and if I were the celebrities, I wouldn't see it as good publicity. Germaine Greer was also on the show, but she walked out. It's stupid voyerism, but there's something about Big Brother that intrigues me. I doubt that I would last long on the show. It would be awfully boring to just sit around in that house and not have books or television. I suppose that what interests me the most is the interactions between the contestants. It's always entertaining to see everyone hate the person who has the most personality.

---
Monday, January 10, 2005 -- Evening
The question that ad agencies have is what is going to happen to the television commercial? Right now DVRs are in 7% of the households in the United States, but it is estimated that it will be closer to 40 or 50% in the next four or five years. I know that I personally love the DVR. I can record the shows that I love in the middle of the night, or when I am at work, and watch them whenever I want. In fact, I rarely watch live television now, and fast forward through all the commercials. Comcast is giving the satelite companies a run for their money because it has come out with its DVR. I have Comcast now, and I am very unhappy with the cost of their service. Satelite services are cheaper and have more channels available for the price. The reason I am with Comcast for now is because of the DVR and On Demand.

---
Sunday, January 2, 2005 -- Evening
I've been spending the evening watching DVDs. I started with a black and white Saint episode called The Romantic Matron. Roger Moore looks so young in the black and white episodes. This one wasn't one of the best, but I love all the Saint episodes. So far, the complete first series is only available from Carlton video in the UK. Unfortunately, the DVD is region 2, so unless you have a DVD player capable of playing that region, you will have to settle for the few black and white episodes released by A&E which did not get a very wide distribution. In fact, I can't even find it listed anywhere anymore, and it was just released less than a year ago.

Since we have been footballed out with all the games that have been on with the New Year's bowls game, my boyfriend and I spent the evening watching the second series of As Time Goes By. It has one of my favorite episodes in it. It's the one where Lionel and Jean go to Penny and Stephen's house for the weekend. It is hilarious when Lionel puts the elastoplast above the bathroom door so he can find the bathroom in the middle of the night.

---
Friday, December 31, 2004 -- Evening
Geoffrey Palmer, who plays Lionel Hardcastle on As Time Goes By, was on the list to receive an OBE on the Queen's New Year's Honors list.

Series three of My Family will be starting on BBC America on January 5. What sucks about this is that series 5 was shown on the BBC last March. I don't understand why BBC America takes such a long time to bring shows here. You would think that they could be a bit quicker about it. At least BBC America isn't just showing Ground Force and Changing Rooms all the time.

The Science Channel has a marathon of Watch Mr. Wizard. I never saw Mr. Wizard when I was a kid, but I have to admit that watching them as an adult is alot of fun. Right now, I am watching the show where Mr. Wizard and the child helper are making flour paste. It almost makes me want to go into the kitchen to try it out. The shows that they have on this evening are ones that I haven't seen in other Mr. Wizard marathons that the Science channel had in the past. This one is on adhesives. Others this evening are on everday illusions, heat transfer, paper towel chemistry, science with candles and time. I wonder why there aren't as many science shows being made now. Even the Discovery channel (which is the parent company for the Science channel) seems to concentrate more on reality shows that have nothing to do with science.

---
Monday, December 20, 2004 -- Evening
I don't know how I lived without the Comcast DVR. Since I got the DVR, I haven't been watching much live television. When I do watch live television, I love the option of pausing the show while I run to get food from the kitchen. Comcast now has a dual tuner DVR, and it's great to be able to tape two shows that might be scheduled for conflicting times.
Right now, I can watch last week's My Family and fast forward through the commercials. The father, Ben, is my favorite character in the show. Robert Lindsay does a great job of playing the father who is burdened with three troublesome kids and a demanding wife. My cheeks start hurting from laughter when Ben goes into one of his angry outbursts.

---
Sunday, December 19, 2004 -- Evening
I just heard that there are 2 new episodes of As Time Goes By planned for the next year. I wonder what the next 2 episodes will bring. Probably we will find out that Jean and Lionel are grandparents.